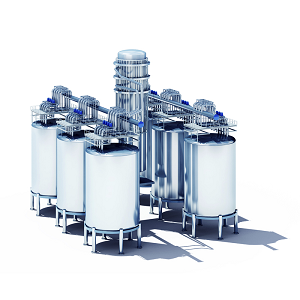 If you need industrial Teflon® or other fluoropolymer coatings for your company in Louisiana, look no further than Coating Solutions. We provide coatings for companies all around the country due to the fact that we have the lowest minimum lot charge in the industry and a fast turnaround and one day rush available. Companies from a number of different industries come to us because they know our coatings are reliable and of high quality, and we will provide you with these coatings as well. Whether you need nonstick coatings or nonwetting coatings, chemical resistant coatings or abrasion resistant coatings, we can do them for you in a timely manner and at a fair price. Give us a call today and we'll get started on any coatings you need.
Teflon® Coating Chemical Resistance
Because Teflon® coatings are resistant to corrosive chemicals, they are often used by companies working in chemical processing. We work with many companies working in this field so that their machinery parts will be protected and they can work more efficiently. So if you need baskets or storage tanks, plates or rods, or anything else that you use in chemical processing, contact us today and we will take care of it for you.
Food Processing Teflon® Coating Louisiana
Many companies working in food processing use Teflon® and other fluoropolymer coatings for their machinery parts. These are nonstick and temperature resistant coatings, and they help to make things run much more smoothly and efficiently when processing food. Food doesn't adhere to machinery parts nearly as much after a Teflon® coating has been applied, moving down production lines better and falling out of molds easier. And because these coatings are temperature resistant, they can withstand the high heat that comes with cooking processes during food processing. At Coating Solutions, we work with local food processors and nationwide, Fortune 500 companies alike. Give us a call for any FDA approved coatings that you need.
Coatings for Paper Production
Paper production calls for machinery parts that can resist abrasions. When Teflon® and other fluoropolymer coatings applied, these parts can do just that, which means they will be well protected. We work with many paper producers for coatings that they need to work better and save expenses, and if you need coatings like these, just let us know.
Coating Solutions is located in the Twin Cities and has been working with industrial Teflon® and other fluoropolymer coatings for more than 20 years. Our high quality, low minimum lot charge and fast turnaround have many customers coming back to us whenever they need coatings. If this sounds good to you, contact us today.