Teflon® Coating Los Angeles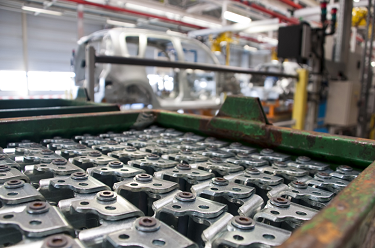 Coating Solutions has been providing high quality, professional application of Teflon® and fluoropolymer coatings for a wide variety of industries in the Los Angeles area for more than a decade. Coating Solutions understands that companies have many options when it comes to partnering with a Teflon® and fluoropolymer coating company — so we strive to provide the absolute best possible customer service, pricing and quality.  Coating Solutions works to set itself apart from the competition by offering the following to each of our potential customers:
Low Minimum Lot Charge:  Coating Solutions offers the lowest minimum lot charge in the business, so whether you need many different pieces of equipment coated or just one single item, you will get a competitive price.
Fast Turnaround:  Our team also offers an extremely fast turnaround on each and every job.  Normally, our turnaround time is 3-5 days but we do offer one day rush shipping when you really need your piece of equipment processed fast.
Reliable, Honest, Personal Service:  Coating Solutions is a family owned business and we have stayed in business since 1995 because of our honest, reliable personal service. If you call our office, you will get a voice on the other line.  We understand that personal service still means something and offer that to each and every one of our customers.
High Quality Coating Application:  The cornerstone of our business is providing high quality coating application for each of our jobs.  The unique qualities of FDA approved coatings like Teflon® and fluoropolymer coating are clear to our customers.  The nonstick property is perhaps the most widely known property of these coatings — it's what keeps food from sticking to our pots and pans in our own kitchen!  But Teflon® and fluoropolymer coating is also nonwetting, offers impressive temperature resistance, abrasion resistance, chemical resistance, corrosion resistance, and its lubricity, meaning that can be used as a dry lubricant.
Industries Using Teflon® and Fluoropolymer Coatings:
Food processing
Chemical
Automotive
Aerospace
Military
Pharmaceuticals
Paper industry
Lighting and packaging
Housewares
Hardware
Computer
And more
Reliable Teflon® Coating Los Angeles
If you are in the Los Angeles area and need to have equipment coated with Teflon® and fluoropolymer coating, look no further than Coating Solutions. We are based in the Twin Cities and can get your job coated and back to you for use in just a matter of days.  For more information, or to speak with a member of our team, call us today at 651-762-5700.