Teflon® Coating Little Rock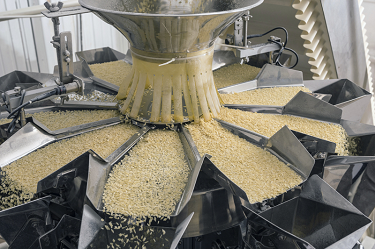 The unique properties of Teflon® Coating make it ideal for use in many of our country's most viable industries.  Coating Solutions, Inc. of St Paul, MN serves companies in the agricultural, food processing, energy and manufacturing industries by going the extra mile to provide high quality coating products. It all serves these industries with affordable pricing all while offering fast turnaround and an extremely low minimum lot charge.  As a family owned business, we understand that you may need products quickly, that you may need just a few products coated, or you may need many coated.  Our team will work to understand and meet your unique needs and provide friendly and responsive service for every job.  Coating Solutions has been providing fluoropolymer coatings for those in the Little Rock, AR area as well as communities all over the country since 1995.
What Makes Teflon® And Fluoropolymer Coating So Useful?
Those in the food industry know how useful having a fluoropolymer coating on a wide variety of items can be.  Food, including sticky sugar and wet flour, cannot stick to items that are coated with Teflon® and fluoropolymers. This nonstick and nonwetting property is the trademark of these FDA approved coatings, but Teflon® and fluoropolymer coating also offers temperature resistance, abrasion resistance, chemical resistance and corrosion resistance, which helps protect the equipment that is coated, extending its life and enhance its function. Finally, the low coefficient of friction that comes with fluoropolymer coatings allows for many industries to use them as a dry lubricant. The lubricity of fluoropolymer coating reduces friction created by the metal on metal rubbing parts.  This property makes it ideal for use in the agriculture, energy and manufacturing industries.
Fast Turnaround Teflon® Coating Little Rock
Two things set Coating Solutions, Inc. apart from its competitors around the country. First, our team provides each of our customers with a fast turn-around (three to five days, with next day service available for some items) and the lowest minimum lot charge in the industry. Every job, every customer, everyday.  Second, our team communicates clearly, respectfully and will always be honest and upfront about your job.  You will know exactly where our team is with your job and when it will be shipped out. If there are problems, you will be made aware ASAP.  This is the foundation of our business and why we have been so successful for 20 years.  So, if you are in the Little Rock, AR area and are looking for a partner to provide Teflon® and Fluoropolymer Coating, call the team at Coating Solutions, Inc at (651) 762-5700 today.