Teflon Coating for Food Processing St. Paul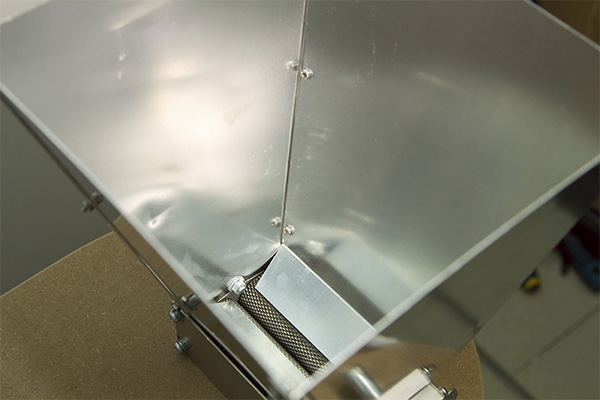 Sticky sugars and wet flours can gunk up machines in a jiffy. This can make it frustratingly difficult to keep production moving along when these are the products you work with on a daily basis. Liquid lubricants are often not an option when working in the food processing industry as liquid can affect the consistency and flavor of food. Let's be honest, wet bread is about as desirable as a rainy, forty degree June day. Chemours® Teflon® coatings and Whitford coatings are fantastic choices for covering parts used in the commercial processing of food. Coating Solutions will coat any part that is required for food processing machinery in St. Paul – that is, any part that can stand up to high cure temperatures.
Items We Typically Coat:
Waffle Irons
Bread Pans
Mixers and Beaters
Hoppers
Bread Pans
Dough Rollers
Blades
Nonstick Coatings for Food Production St. Paul
Fluoropolymer finishings are regularly picked as the preferred option for coating parts used in the food processing. Food doesn't cling to fluoropolymers as opposed to other materials that are often used in food processing these days. But it has many more uses than just ensuring that chicken breasts don't stick and burn to skillets. The high release of fluoropolymers produces a much more uniformed product as it comes out of molds. Flour doesn't stick to big hoppers, and dough rollers can operate continuously. And these are FDA approved coatings, so you know that they are ok to make contact with food. For the food processing industry, it's a wise choice to have all parts that will come into contact with food coated with Teflon® or another fluoropolymer coating.
Financial Benefits of Teflon® and Fluoropolymers
The nonstick benefits of fluoropolymers means a higher output as machines are not turned off as often in order to remove buildup and scrape and clean. And when cleaning does need to be done, nonstick means that parts coated with fluoropolymers are a piece of cake to clean and are unaffected by strong cleaning chemicals. Less cleaning saves many businesses in St. Paul additional cleaning agent usage and labor costs. And even more money can be saved due to the fact that equipment coated with fluoropolymers is generally less expensive than exotic and/or highly polished metals. Teflon® coated equipment also has a much longer life than products made with other material and, therefore, comes with lower maintenance costs. This is all why covering parts with Teflon® and fluoropolymer coatings is the financially wise option for many businesses.
Heat Resistance of Teflon® Coatings
Teflon® and fluoropolymer coatings are extremely resistant to heat, which makes them excellent for equipment used food processing. These coatings can function properly at continuous temperatures of up to 500°F (260°C), or 600°F at interrupted intervals. And, obviously, they can stand up to steam cleaning. Everything that is exposed to high heat during food processing, including pipes, valves, gaskets, and pumps can be coated with Teflon® and fluoropolymer coatings so that they can function in a proper manner for a longer period of time. The cost-effectiveness of these coatings make them the best choice for companies with food processing equipment.
Guaranteed Results for Food Processing Equipment
Coating Solutions maintains an exceptionally high standard of quality. Providing fast turn around and the lowest minimum lot charge in the industry, we guarantee that you will be pleased. Our numerous customers in the food processing industry have been with us for many years, because they have seen our proven results. No matter what item needs to be coated, our customers know that we will have it back to them quickly so that they can get back to production. When you partner with Coating Solutions, you are partnering with a family owned company you can count on, one who will treat you like family because we are family.