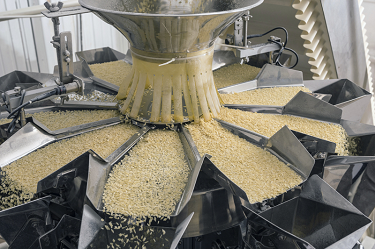 We all know that Teflon® is a fascinating product. It is a nonstick, nonwetting, temperature resistant, abrasion resistant, chemical resistant, corrosion resistant, self-lubricating, FDA approved coating product that basically helps just about anything. At Coating Solutions Inc., we have had people from all over the country ask us to coat their products with Teflon®. Aerospace and aviation, food processing, textiles, paper, chemical, electrical, energy, etc. All of these industries use Teflon® to help maintain their companies. So, why aren't you? If you are looking for a Teflon® coating company serving the Georgia area, Coating Solutions Inc., is right for you.
Experienced & Honest Fluoropolymer Coatings
So when you think of Teflon® coating a product in your industry, there's not too many people that get excited about it. At Coating Solutions Inc., we are fired up to help you! Yes, many companies carry Teflon® solutions, but do they produce the quality work that we do? We have been in business since 1995, doing multiple orders for tons of different industries. How have we been in business so long? Our quality product and efficient turnaround times have kept people coming back for more! We have a fast turnaround time and we offer a low minimum lot charge, the lowest in the industry. In all honesty, we are fired up about serving people all around the country, including Georgia. We want to see your business flourish through our expert coating help.
Industrial Applications of Teflon®
Every time you drive your car, you are using a Teflon® coating to make that engine purr. Aerospace and aviation frequently uses Teflon® coatings due to its amazing abrasion resistance and temperature resistance. The food processing industry is no exception. The nonstick, nonwetting, and FDA approved coatings make Teflon® an easy choice for anything food related. Textiles, paper, chemical, electrical, and energy industries all use Teflon® for its dry lubricant feature, its chemical resistance, and temperature resistance to a very high degree. Teflon® is an industrial perk no matter what industry you work in.
High Quality Teflon® Coating Georgia
If you are looking for a company that offers quality work for Teflon® coatings, then you are looking for Coating Solutions Inc. Offering 3-5 day turnarounds and even 24 hour rushes if needed, we are the right solution for you and your coating needs. For more information on Teflon® coatings in Georgia, contact Coating Solutions Inc., today at (651) 762-5700 or send us an email at sales@coatingsolutions.com.