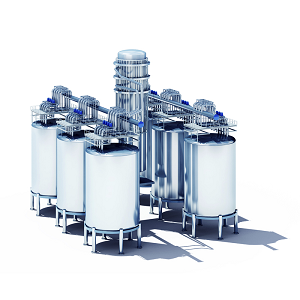 At Coating Solutions Inc., we have been applying Teflon® coatings to manufacturing companies, energy companies, machine shops, and prototype developers in Evansville, IN since 1995. For over 25 years, we have taken on clients and treated them like family. In these industries, when you need something done, it's like you needed it done yesterday. We have partnered with so many companies who keep coming back because our quality is great, we have a low minimum lot charge on all orders, and we provide a fast turnaround. If your industrial business is in Evansville, IN, let Coating Solutions Inc. help you today.
Manufacturing
When you are manufacturing any item, there can be lots of hazards involved. Having machines that run smoothly can help to eliminate or reduce those hazards. Teflon® is nonstick, nonwetting, temperature resistant, abrasion resistant, chemical resistant, corrosion resistant, and Teflon® also has FDA approved coatings. This means that no matter what you are manufacturing, if Teflon® is coated on your machinery, there is a much less likely chance for injury or hazard. Why? Well, it makes your manufacturing process go a lot smoother and avoid those instances where a product melts or sticks to a machine due to temperature, texture, or chemicals. Its FDA approved coatings also make it safe for food processing and manufacturing.
Energy (Coal, Oil, Natural Gas)
One of the biggest perks to using Teflon® in the energy industry is the fact that Teflon® has chemical resistance. Coal, oil, and natural gas all have the ability to burn through machines and break them down. Teflon® has temperature resistance as well as chemical resistance, making it an ideal choice for coating in the energy industry.
Machine Shop Teflon® Coating Evansville IN
There are many uses for Teflon® in the machine shops industry. The non stick and nonwetting benefits tend to lead as the number one reason why machine shops choose Teflon®. Depending on the machine, the corrosion resistance, chemical resistance and FDA approved coatings are not bad properties either. Low friction among moving machine parts is a big deal in the machine shop industry and therefore, it's a big deal to us too.
Prototype Developers
When you are creating something for the first time, or as a sample, it is obviously important that it works correctly. No one wants to see their prototype fail, right? So when you need your prototype to have certain properties like self lubricating, being abrasion resistant, temperature resistant, non wetting, etc., Teflon® is the right choice to make.
At Coating Solutions Inc., we get the job done right the first time and we do it fast. We offer a low minimum lot charge and extremely fast turnaround times, even in Evansville, IN. 24 hour rush is even available when you need it the most. For more information about Coating Solutions Inc., and our Teflon® coatings, give us a call today at (651) 762-5700 or send us an email at sales@coatingsolutions.com.