Teflon Coating Company Near Me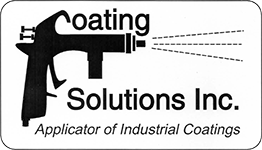 You may be familiar with Teflon® coating but are you aware of the many different types of Teflon® coatings or applications? Your local, Minnesota Teflon® coating company has experts who can identify which type of coating is the best solution for your industry, the correct application process and provide fast turn around at a fair price. Coating Solutions, Inc. wants to be your reliable partner that you can always turn to for specialized coatings that perform exceedingly well in some of the most challenging conditions. If you are in the food processing business your company may require a different Teflon® coating product than that being used in the automotive or military applications. Its good to know that you have a near by, go-to source for all of high performance, specialty coatings needs.
Versatile Non Stick Coating Applications
Chemours®™ Teflon® coatings are engineered to be very versatile in nearly unlimited applications. They come in a variety of configurations to satisfy the demands of many different industries ranging from food service to aerospace and pharmaceutical giants. As a longtime, American family-owned business and Chemours®™ Teflon® coating applicator, Coating Solutions, Inc. knows how to properly use each formulation to meets the needs of our diverse client base.
• Aerospace
• Automotive Industry
• Chemical Industry
• Food Processing
• Footwear Makers
• Gardening Equipment
• Government Specs
• Hardware Industry
• Machine Shops
• Military
• Paper Industries
• Pharmaceutical Companies
• Tools and Dies
Different Types of Teflon® Coatings
You may not know the difference between each of the following non-stick Teflon® coatings and luckily you don't have to because the experts at Coating Solutions, Inc. do. We provide a nice variety of coatings that could be applied in either single or multi-coat application processes.
• Teflon® PTFE Coatings
• Teflon® FEP Coatings
• Teflon® FPA Coatings
• Teflon® S Coatings
Nonstick Top Coats
Each of the Teflon® products listed above specially formulated to provide outstanding performance. While some topcoats are designed to keep food from sticking and gumming things up, others are made to handle intense friction without breaking down. A hallmark of Chemours®™ Teflon® coatings is the ability to remain nonstick, chemical resistant, abrasion resistance and low friction under a wide variety of applications.
Authorized Teflon Coatings Applicators
If you want a top performing, industrial strength coating for your business, you have come to the right place. Coating Solutions, Inc. is an authorized Teflon® coatings applicator that provides consultations and installation services of numerous Teflon products. It can be a cost and time saver to have a highly experienced Chemours®™ Teflon® coatings company located near me.
Contact Coating Solutions Inc. to request a quote today at: (651) 762-5700.