Teflon Coating Company in the North Metro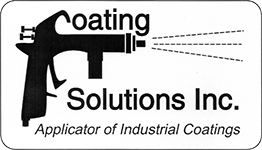 Coating Solutions is a local Teflon® coating company in the North Metro area that offers high quality, affordable application of Chemours® Teflon® and fluoropolymer industrial coatings. Teflon® coating adds important functionality and durability to parts and equipment. You may have many choices when it comes to choosing a coating application company in the North Metro, but Coating Solutions works hard to set ourselves apart from the competition.
Chemours® Teflon® & Fluoropolymer Industrial Coating Application
First, Coating Solutions values each and every one of our customers. We can answer the questions that you have about the various types of coating that is best suited for your needs. We can use Teflon® PTE, Teflon® FEP, Teflon® PFA, Teflon® S, Speciality Systems, and Xylan® XLR. We also do specialty orders when needed. Coating applications is our focus, and we have partnered with businesses in the food industry, packaging machinery, machine shops, as well as the automotive industry. Our customer service is superior, our team is honest, reliable and trustworthy.
Benefits of Using Teflon® Coating
In addition to giving you the best possible customer service and highest quality coating application, we also understand, as a small business ourselves, that you cannot be out of production for an extended period of time. So, we offer the fastest turnaround time for our coating application in the business and expedited shipping as well. If you partner with Coating Solutions, you can be confident that you will get your equipment back as soon as possible. Our turnaround time is normally between 3-5 days and you can opt for one day shipping so you can get back to full production. In addition, we offer the lowest minimum lot charge, so you will not pay more if you only need a few parts or pieces of equipment coated.
Teflon Coating Company in the North Metro
Coating Solutions has been in business for more than twenty years and works hard each and every day to earn the business of our valued customers. Chemours® Teflon® and fluoropolymer industrial coating makes equipment easier to clean and more durable, so that ultimately you will save money because of the added functionality and efficiency. Teflon® coating extends the life of your equipment as well, so you do not have to continue to invest in new pieces of equipment.
For more information about Coating Solutions, a trusted Teflon® coating company in the North Metro area, call Coating Solutions at 651-762-5700.