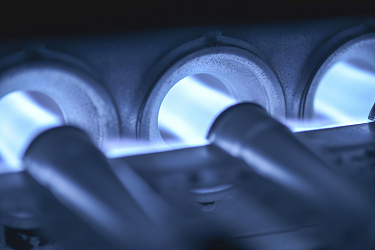 Coating Solutions of Minnesota has been in the industrial coating industry for more than two decades.  Our customers include those in manufacturing, chemical processing, food processing and the automotive industries.  While our Chemours® Teflon® and fluoropolymer industrial coatings are always the highest quality, Coating Solutions has also become known across the country for offering the lowest minimum lot charge in the country and an extremely fast turnaround time to our customers.  Our team's focus is on our customer's experience and you will find that if you partner with Coating Solutions, your entire experience will be positive, from start to finish.  As a family owned business, we are able to be more flexible and more easily respond to your unique needs.
Unique Properties Of Teflon® Coating
We all know about how useful Teflon® is in your kitchen, coating your pots and pans and keeping food from sticking while you cook.  But, that is just the tip of the iceberg for the function of this fluoropolymer coating. Its unique properties make it ideal for use in the manufacturing, chemical processing, food processing and automotive industry.
Teflon® Coating is known for its nonstick quality, but it also boasts the following properties:
Nonwetting: Water beads instead of spreading freely across the area of the coating, which translates into much easier cleanup.
Temperature resistance: Temperature stability makes using these coatings perfect for many industries including military and aerospace.
Abrasion resistance: Increases lifespan and performance, saving money spent on cleaning and replacement.
Chemical resistance: Teflon® Coating can resist most known chemicals.
Corrosion resistance: Protective coating decreases the risk that the coated product will be damaged or susceptible to corrosion over time.
Lubricity: Low coefficient of friction allows coating to be used as a dry lubricant.
Teflon® Coating Cleveland Ohio Services
What sets Coating Solutions apart from other Teflon® Coating companies in the country, in short, is our commitment to our customers.  We understand that many companies can effectively provide industrial coating, but Coating Solutions takes this a step further, offering fast turnaround on these FDA approved coatings (three to five days with next day turnaround for some items) and the absolute lowest minimum lot charge in the business.  We understand that you are trying to do the best for your business as well — you need your product to come fast and be affordable.  Coating Solutions can deliver.  For more information about our Teflon® Coating services, call 651-762-5700 or request an online quote today!