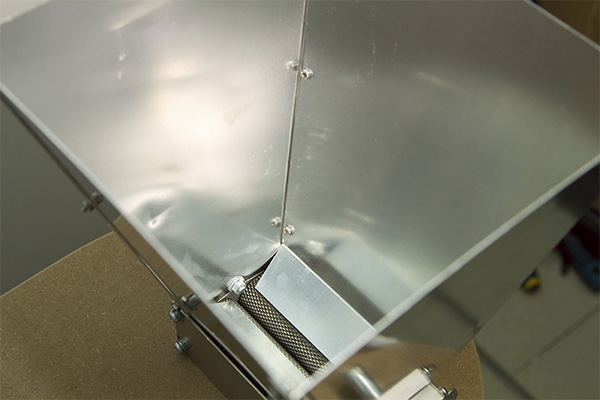 Looking for someone to coat your industrial machinery parts so that they can function at top performance? Well if so, you've come to the right place! Coating Solutions is a professional Teflon® applicator for industrial companies. We are based in Minnesota but coat parts for customers all around the country due in large part to the fact that we have the lowest minimum lot charge in the industry and offer an extraordinarily fast turnaround with one day rush available. And our customers are beyond satisfied with the quality of our coatings. So no matter what kind of industry you work in, if you need a Teflon® applicator to coat your machinery parts, contact us today. You'll be very happy you did.
Food Processing Teflon® Applicator
Many of our customers, including a few Fortune 500 companies, work in the food processing industry. Our coatings are great for the food processing industry due to the fact that Teflon® and other fluoropolymers are nonstick and temperature resistant. This allows food to move efficiently down production lines without sticking to machinery parts and clogging lines. And because the coatings are temperature resistant, they will not wear off during baking processes. Furthermore, our coatings are FDA approved, so for parts that will be making contact with food, this is obviously very important. There are other benefits to Teflon® coated parts as well, including that they are easier to clean and can save expenses in that regard. So if you need a Teflon® applicator for your food processing company, look no further than Coating Solutions. We will have you running more efficiently in no time.
Abrasion Resistant Coatings
Because Teflon® and other fluoropolymers are abrasion resistant, they are very beneficial for any machinery that has metal-on-metal rubbing parts and a liquid lubricant is not a suitable solution to the problem. When these metal-on-metal rubbing parts are coated with Teflon® or another fluoropolymer, they don't wear and can withstand the impact of the other parts. If this is the reason that you are currently looking for a Teflon® applicator, contact us today and we will take care of it.
Professional Teflon® Applicator
Coating Solutions has been working in the Teflon® and fluoropolymer coating industry since 1995. We are a family owned and operated company and will treat you like a member of our family. And with our fast turnaround and low minimum lot charge, we show that commitment to treat you right every day. So if you want high quality coatings at a reasonable price, contact us today and we guarantee you won't be disappointed.