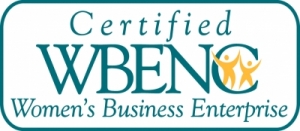 Chemours® Teflon® and fluoropolymer coatings provide increased functionality and extend the overall life of many types of equipment, pieces of machinery and other items used in industries all around the country. Coating Solutions specializes in Teflon® and fluoropolymer coating application for business and industries including food processing, aerospace, military, packaging machinery, machine shops, chemical processing industry and computer industry. If you are in the Chicago, IL area and would like to partner with a company that will provide high quality coating application and treat you well in the process, contact the Coating Solutions team.
Unique Qualities of Chemours® Teflon® and Fluoropolymer Coatings
Teflon® and fluoropolymer coating offers many unique features that can improve the overall function and extend the life of some of your most expensive and valuable equipment. This coating provides nonstick and nonwetting qualities which make everyday cleanup much easier. In addition to these qualities, adding Teflon® and fluoropolymer coating to your equipment gives it chemical and temperature resistance as well as makes it resistant to abrasions.
Partner With Coating Solutions for High Quality Coating Application and More
Coating Solutions has been partnering with industries to provide Teflon® and fluoropolymer coatings for more than twenty years. What sets our team apart from other coating application companies is our strong customer service, fast turnaround time and our low minimum lot charge. We treat each and every customer like family — we answer phone calls directly, are flexible to meet any unique needs that you might have and treat you with kindness and professionalism.
In addition, our team will provide the fastest turnaround time in the industry. What does this mean for you? Well, our team understands that stopping productions even for a few days can be difficult and cost you. So, we work to get your equipment back to you and in production usually within 3-5 days, though rush (24 hour) shipping is available. Just let us know what timeframe you need to work within and we will make it happen. In addition, you can also expect to pay a consistent price no matter how many items you have coated. That's our promise to you – the lowest minimum lot charge in the industry.
Fast Turnaround Time and Low Minimum Lot Charge
So, if you are in the Chicago, IL area and have been thinking about having some of your equipment coated, what are you waiting for? Coating Solutions can make the process simple and quick so that you can begin enjoying the many benefits of Chemours® Teflon® and fluoropolymer coatings. Call us today at 651-762-5700 for more information.