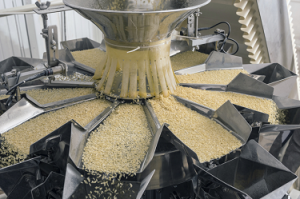 Whether you are needing a Teflon® or fluoropolymer coating, Coating Solutions is the right place for you. Everything we do here at Coating Solutions is done with the customer's wants and needs in mind. We are family owned and operated so we can be more flexable. So, whether you are needing a part coated for your aerospace dynamics company or coating several parts for a mass food industry production, we are here to help.
Our Effective Coating Process
To ensure that every coat will function properly, we make it a point at Coating Solutions to meticulously complete every step, making sure that our jobs are completed with 100% customer satisfaction. For over 20 years, we have been perfecting our step-by-step Teflon® and fluoropolymer coating process. In order to have good results, it always begins with phenomenal prep work. The critical steps that we make sure to go through with each project include the following:
● Step One: In this step, we work on getting the substrate ready for coating. By prebaking the substrate, we remove any of the oils that may be present so that the coating will adhere properly.
● Step Two: After we pre-bake the substrate, there can still be scales, corrosion, rust and even previous coatings on the surface. In order to wipe the slate completely clean and make the most out of your coating, we will grit blast the substrate with aluminum oxide. Grit blasting naturally roughens up the area and enlarges the surface so that the coating will have more room to adhere. Utilizing aluminum oxide allows for a thorough cleaning and will cut through most all hard previous coatings and get rid of even the hardest metals.
● Step Three: It's coating time! After the coating has completed the grit blasting process, it is then sprayed with the Teflon® or fluoropolymer coating that was agreed upon. While many coating companies use generic machinery for this process, we make it a point to use the conventional, manual spray method. This ensures a perfect coat every single time, making our customers extremely satisfied.
● Step Four: Depending on your type of coating, we will cure the substrate for the desired amount of time that the particular coating may need. Each Teflon® and fluoropolymer coating has its own specifications in regards to curing.
● Step Five: Before anything is packed away and returned, we do our part in making sure we send off an impeccable product. For this reason, every substrate that is coated is thoroughly inspected for any defects. As a crucial component to the process, our quality control is extremely meticulous during inspection.
● Step Six: It's time to go back to our customers. Once everything looks good, we will package it up and send your products right back to you, wasting no time in production.
Typically, our team of professionals has a turnaround time of 3-5 days. However, should you need it even faster, we offer a 24-hour rush delivery. All the while never missing a step in our process. For more information about our Teflon® and fluoropolymer coating processes and our services, give us a call today. Contact Coating Solutions today at (651) 762-5700 or send us an email at sales@coatingsolutions.com.