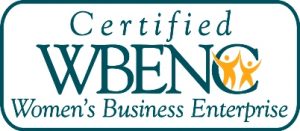 If you are interested in coating equipment or other items with Teflon® or another fluoropolymer coating, you may have questions about the application process. This process is critically important, and must be completed in an exact way in order for the coating to function properly and for you to enjoy the benefits of this process. Coating Solutions follows a step by step process and monitors each item during the coating process for quality control. Below is an outline of the Teflon® and fluoropolymer coating process;
● Prebaking the substrate; This first step removes the oils and cleans the item so that the new coating can stick properly and evenly.
● Grit Blasting; The next step in the coating application process is grit blasting the substrate with aluminum oxide to remove corrosion, rust and any coatings that were applied previously.
● Spray desired fluoropolymer coating; After grit blasting, it is time to apply the fluoropolymer coating that you have chosen for your item(s). We use a conventional spray method to ensure a perfect and even coat for each piece of equipment that you want coated.
● Curing Process; Once the coating has been applied, the curing process begins. Each coating requires different specifications for curing, and our crew at Coating Solutions will ensure that the curing process is completed appropriately for your specific job.
● Inspection; After the curing process, our team will inspect your items thoroughly for any defects. We guarantee the highest possible quality coating application, so we take this step very seriously.
● Returning item(s) to you; We understand that your production may be interrupted when you send equipment to be coated, so we work to get your equipment coated quickly and back to you so that you can return to normal production. Our turnaround time is typically 3-5 days (one day rush is available).
High Quality, Affordable Fluoropolymer Coating Application
Coating Solutions has been providing high quality Teflon® or another fluoropolymer coating application for more than 20 years. A small business that takes the coating process very seriously, cares about each and every one of our customers. Our team, coats items quickly, does a good job and doesn't overcharge for our work. Need help decide which type of coating is best for you? Just ask anyone of our team about the wide variety of coating materials we offer. For more information about the coating process, call our team at Coating Solutions at 651-762-5700.