Specialty Three-Coat Reinforced Teflon™ Coating System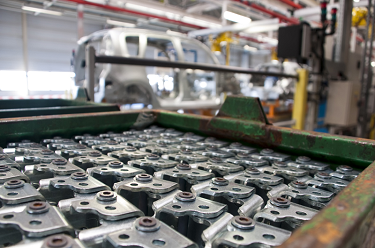 The premium Teflon™, three-coat reinforced system is an industrial coating line that provides nonstick, scratch, abrasion and scratch resistance, thermal stability up to 500oF, and durability in a thin-film fluoropolymer coating. This multi-coat water-based system is a unique combination of PTFE and PFA combined with ceramic fillers. Ceramic fillers were added to the primer layers and mid-coat layers for additional durability. On-Smooth technology is used in the primer. This protective coating has seen significant improvements in performance over the years due to technological innovation. The three-coat reinforced system is the best choice if you need an industrial coating system that performs well.
Performance and Properties
● Premium coating for providing excellent nonstick properties
● High lubricity and release
● Excellent resistance to scratches and abrasions
● Superior durability ensures a longer service life
● FDA Approved to Direct Food Contact Regulations in 21CFR
● Thermal stability up to 500oF
Benefits and Features
● Cleaning with common solvents does not affect the results
● High heat release
● Use at temperatures up to 500°F
● Primer can also be applied to smooth aluminum substrates
● Thin film
● A 3-coat system is easy to apply
● Only one full baking cycle is required
Benefits Of Three-Coat Reinforced Teflon To The Food Industry
This Teflon coating is perfect for food processing and has been very popular. This blend of PFTE and FEP was created by Chemours® to provide the best nonstick properties. This coating is compliant with FDA regulations regarding food contact. You can rest assured that your customers and employees will be safe if you use it on their equipment and parts. The specialty blend is also very resistant to chemical attack, release, abrasion, cut and dialectic, as well as excellent chemical resistance. The Specialty Systems Coating can protect your equipment from temperatures up to 550°F.
Specialty Systems Coating Specialists In Minnesota
Coating Solutions, a Minnesota-based company, specializes in the application of a wide range of Chemours® Teflon coating parts. Our MN coating experts work with many companies across the country in the food processing sector. We can answer all your questions about Specialty Systems Coating and any other Teflon coating. We will help you choose the right coating for your equipment, and we'll explain what benefits you can expect. Call (651) 662-5700 to speak with one of our MN coating experts.