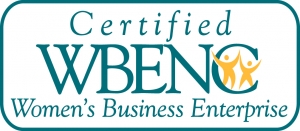 Coating Solutions is a small, family owned business that provides high quality Chemours® Teflon® and fluoropolymer industrial coatings to businesses all across the country. As a small business ourselves, we understand very well that each job is different and that each of our clients has unique needs and constraints on their budgets. We also realize that coating jobs require flexibility and we are very willing to work with you to meet those unique needs. One option that we offer to businesses and industries around the country is a small run job. Unlike some other coating companies, Coating Solutions is happy to accommodate a smaller job. So, if you only have a few pieces of equipment that require coating – let the team at Coating Solutions do the job for you.
Family Owned Industrial Coating Application Company
Coating Solutions sets itself apart from other larger coating application companies by offering the lowest minimum lot charge in the industry and being willing to complete a short run when our customers need it. The bottom line is that you will not pay more to coat fewer items. You will pay the same if you need one item coated or if you need 100 items coated. In addition, we have the fastest turnaround time in the business, often with a 3-5 day turnaround time. We realize that you cannot afford to stop production in order to wait for parts or equipment to be coated. So, we will get your items back to you fast. We also offer fair prices to our customers and always treat our clients with respect, friendliness and professionalism. We are happy to talk to you before you ship your equipment to us to be sure that you choose the best coating for your needs and that we get your materials back to you on your timeline.
Protect Your Equipment and Machinery With Fluoropolymer Coating
If you have ever had the need for Chemours® Teflon® and fluoropolymer industrial coatings, you are likely well aware of all of the benefits it provides — the nonstick and non-wetting and temperature and chemical resistant properties. Coating can add function, protect and extend the life of many different types of parts, machinery and equipment. Coating Solutions understands that you have many choices when it comes to who you partner with for coating application. We hope that you will choose our team because we will treat you like family, keep prices low and offer much flexibility when it comes to completing your job. Call us today at 651-762-5700 for more information or to speak to a member of our team.