Should I Have My Equipment Coated?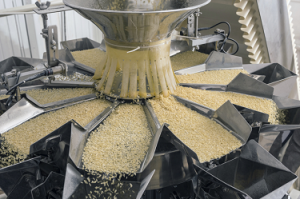 As a small business, we get many calls from potential customers asking about our coating application services, our pricing and our turnaround time. Talking to our customers is one of our favorite things that we do each day. We are frequently asked about the benefits of DuPont Teflon® and fluoropolymer industrial coating and whether it is a good idea for their business' parts and equipment. We pride ourselves on giving our customers honest answers to the questions they ask. Here are a few of questions we get asked on a regular basis:
1. What is your typical turnaround time for coating application? We understand that in order for you to get your parts and equipment coated, you have to take them out of production. So, we work hard to minimize the time that we have your pieces. Our normal turnaround time is 3-5 days, and we offer expedited shipping (even one-day rush shipping if needed) so that you can return to production ASAP.
2. What are the benefits of using DuPont Teflon® and fluoropolymer industrial coating on parts and equipment? The most well-known benefit of adding DuPont Teflon® and fluoropolymer industrial coating to your parts and equipment is that it adds a nonstick quality to it, making it easier to clean. In addition, DuPont Teflon® and fluoropolymer industrial coating also provides temperature stability/resistance, chemical resistance, non-wetting properties and abrasion resistance. These properties make the parts and equipment more efficient and longer lasting.
3. What industries benefit the most from DuPont Teflon® and fluoropolymer industrial coating? We serve a wide variety of industries including the food industry, packaging machinery, machine shops, automotive industry, hardware industry and the paper industry.
4. What steps do you follow to ensure that each piece is coated correctly? We understand that you have choices when it comes to partnering with a coating application company. We follow a careful and consistent 6-step process for every single item that we coat. This system ensures that the coating is applied correctly and that there are no defects. We inspect each piece of equipment before shipping it back to our customers.
5. What types of coating do you offer? We offer a wide variety of DuPont Teflon® and fluoropolymer industrial coating, depending on your unique needs. Some of our most popular types include Teflon® PTFE, Teflon® FEP, Teflon® PFA, and Teflon® S. Our team can help you choose the right type of coating for your needs.
For more information or if you have other questions, call us at 651-762-5700.