Short Fast Run Coating Application Company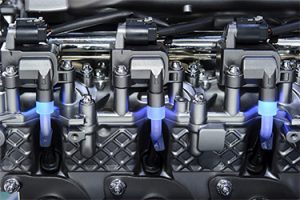 If you own a small business, you simply cannot afford to stop production for a significant period of time to complete routine maintenance or repairs on your parts and equipment. However, the reality is that these pauses need to happen so that you can keep our equipment running smoothly and efficiently. If you have been considering coating some pieces of your equipment with Chemours® Teflon® or fluoropolymer industrial coatings to improve chemical resistance and to maximize the nonstick or nonwetting benefits of the coating, partner with the team at Coating Solutions.
Fast Turnaround and Rush Shipping
As a small business ourselves, we understand that in order to stay in business, you must be able to meet your production deadlines and keep your customers happy. This means not making your customers wait. We take this to heart and work very hard to turn around our coating jobs quickly, without ever compromising on quality. We are a short fast run coating company that can coat your equipment and ship it back to you in a matter of a few short days, so that you minimize any time out of production. We can also coat one item or 100 items, so you can choose how many pieces of equipment to have coated at any particular time. We always offer fast shipping (rush shipping is available), fast turnaround (3-5 days) and the lowest minimum lot charge in the business, meaning we do not charge you based on how many items you need coated.
High Quality Coating Application Without the Wait
One thing that you should realize is that being a short run coating company NEVER means that we sacrifice quality. Coating Solutions inspects each and every item we coat, before we ship it back to you to ensure the highest quality product. We follow the same six step coating process to ensure consistency and quality. We bring more than two decades of experience in the coating industry to our work, we are extremely responsive to our customers, and we strive to meet your unique needs. This is what helps us stand out from the competition.
We think that you will find that Coating Solutions has built our entire business model on customer satisfaction. Our success as a business rests on your success so we will do whatever it takes to get your parts and equipment back to you fast and ready to get back into production. For more information about our Chemours® Teflon® and fluoropolymer industrial coatings, call us at 651-762-5700.