Selecting From A Range Of Fluoropolymers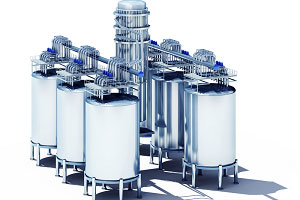 There are many options currently available when it comes to selecting the right fluoropolymer type. Differences include performance capabilities, application methods, and thickness, just to name a few. It can be overwhelming to consider the many differences and determine what is the right choice for your particular application. The functional coating experts at Coating Solutions in Hugo, MN have many collective years of experience and the knowledge to help you select the best coating for your application needs.
Functionality: The first, and most important question is how you want your coating to perform. Some examples of things to consider are whether you need a fluoropolymer that exhibits non-stick properties, has a low coefficient of friction, or has abrasion-, corrosion-, or chemical-resistance. Other considerations include the end use of the product, such as having to pass FDA regulations or legalities surrounding medical devices and degradation standards.
Environment: There are fluoropolymers that are capable of functioning in the harshest of environments, such as oil rigs, and the most sterile environments, such as clean rooms or surgical suites. Many coating types can be eliminated rather quickly by determining what temperature ranges it will be exposed to, as each formula has a unique melting point that differs from each other. To note, coatings that can tolerate the higher temperatures will likely be amongst the more durable options.
Mechanical Part Shape: As the formulations of the different coatings vary from each other, the thickness of the application will have to be considered. If the application is especially curvy, has excessive curvature or bends, or contains grooves, some fluoropolymers may prove to be too thick.
Cost Factors: There are several factors in determining the overall costs. If you are on a budget, this could be a consideration. Although the base cost of coatings may be similar in nature, a competitively priced option might need a thicker application and therefore may take more solution to cover the same area.
Soliciting Fluoropolymer Advice From The Experts
There are many benefits to coating your products with a fluoropolymer. Having an extremely low minimum lot charges, fast turnaround times, and the highest quality products, the experts at Coating Solutions are standing by to help you choose the best product for your application. For help in choosing the best product or to request a quote, call (651) 762-5700 or email sales@coatingsolutions.com today.