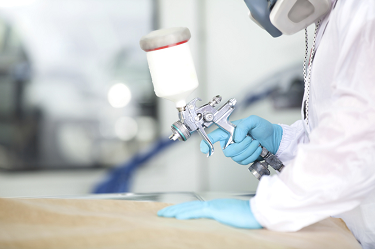 When is your business' busy time of year? For some businesses, the busiest time of year are the holidays in December and January, from other businesses, it is the summer months. It is important to make sure that your equipment is efficient and working correctly especially during those busy times. Adding Chemours® Teflon® and fluoropolymer industrial coatings to your parts and equipment to help with cleaning and efficiency. We can help you determine the best time to have the Chemours® Teflon® and fluoropolymer industrial coating applied so that you do not miss out on those busy times of year.
Industries That Benefit From Fluoropolymer Industrial Coating
Fluoropolymer industrial coating is ideal for the food processing industry, machine shops, packaging machinery, the automotive industry, and the hardware industry. If you have parts and equipment that need a nonstick or nonwetting quality or work best with chemical and/or abrasion resistance, then industrial coating can add significant value and efficiency. You can spend less time cleaning and more time using your equipment for what it is intended for: production. Your business cannot afford to be without equipment for long periods of time, so we offer fast service and shipping to all of our clients.
Coating Solutions works all year round – 12 months a year – with companies all over the country to provide high quality, professional Chemours® Teflon® and fluoropolymer industrial coating to meet your unique needs. We have been in business since 1995 and provide the fastest turnaround time in the business plus a low minimum lot charge. This means that you will not pay more to have one piece coated than you would to have 100 pieces coated. We work hard to meet the unique needs of our clients in terms of customer service, functionality and pricing. We are a small business ourselves and understand how important it is to keep the profit margins strong all year round.
Professional Fluoropolymer Industrial Coating Application In MN
Our staff understands that your business has unique needs and that your ultimate goal is to maintain a profit. Our fluoropolymer industrial coating is intended to protect the parts and equipment that are so critical to your business, extend their life and make your business more efficient. If you would like to learn more about whether fluoropolymer industrial coating application might benefit your business, give our office a call at 651-762-5700 to speak with an experienced member of our team. We can coordinate a time to apply fluoropolymer industrial coating when it works best for your business!