Rapid Turnaround Industrial Coaters In Minnesota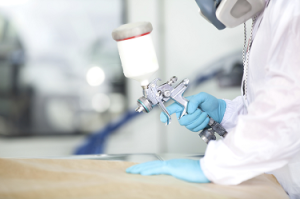 When it comes to the application of industrial fluoropolymer coating, there are several options available to you. These are likely companies that would apply high quality sealants and follow certain industry guidelines to ensure that you get a good product in the end. The final choice in what coating company you choose however rests in the culmination of several deciding factors.
It is no secret that post-pandemic, industrial plants, such as yours, are suffering from tight profit margins. From employee shortages, to fights for higher wages, to shipping and logistical struggles, you simply cannot afford to have any part of your plant shut down operations due to part malfunctions. A quick turnaround time on coating application and low minimum lots become vitally important to your operations.
We understand this at Coating Solutions and vow to do everything possible to get your application done as fast as possible, to help your plant operations to get back into business right away!
Rapid Turnaround With High Quality Industrial Coatings
It's important to ensure that turnaround time does not directly affect the quality of the application. Workmanship should still show from start to finish. Through the development of an efficient and effective standard practice of coating application, the team at Coating Solutions is committed to offering a 100 percent satisfaction guarantee with the fastest turnaround time possible. Many jobs can be turned around in as little as two days, while small lots can be turned around in as little as a day.
Minimum Lot Requirements On Industrial Coating
While many applicator companies may only perform services for you if you can guarantee a certain quantity (in some cases, in the tens-of-thousands), the team at Coating Solutions is committed to doing business with you even with smaller lots. We guarantee competitive rates and the lowest minimum lot requirements in the area.
Coating Application Services
At Coating Solutions in Hugo, MN, we specialize in the application of industrial coatings. We will work with you to determine the best application for your parts/products based on your usage. We are a certified woman-owned family business with a vested interest in your success that has been in business since 1995. Your local experts on Teflon™ and PTFE industrial coating applications, call (651) 762-5700 or request a quote online, today!