Quality Teflon Coatings for Your Applications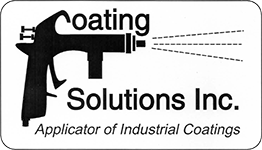 It's no secret that many industries are turning to the use of DuPont Teflon® and fluoropolymer industrial coatings. At Coating Solutions, Inc., we believe in our products and the many ways they can help all different types of industries. From the food processing industry to aerospace dynamics, DuPont Teflon® and fluoropolymer industrial coatings help to ensure that the industries continue to thrive for years to come. While we believe in coatings, we are also acutely aware that in order for these coatings to work properly, it takes a tremendous amount of experience and skill to apply these coatings correctly. At Coating Solutions, Inc., we are your DuPont Teflon® and fluoropolymer industrial coating company that always provides quality work at affordable prices.
Our Work Ethic
Starting our family owned business in 1995, we still incorporate our family values here today. When you work with our team, no matter how big or small your order may be, we treat you like family. We prioritize your needs and deliver the quality coatings that you desire. We are experienced in all various types of DuPont Teflon® and fluoropolymer industrial coatings and will answer any questions or concerns that you may have about our process. Our process is always thoroughly inspected so that quality is never sacrificed and every customer is guaranteed satisfaction.
Our Quality Teflon Coatings Process
We offer a six step process with every coating job we perform no matter what type of coating it may be. The process is as follows:
Prebake Substrate
Grit Blasting
Spray on Fluoropolymer
Cure Substrate
Quality Control
Package & Ship
With this process, no step is ever missed and we can guarantee timely turnarounds. In fact, our coating company has one of the fastest turnaround times in the country. No matter where you are, our coating turnaround time is available anywhere between three to five days. We also offer next day service for some items.
Low Minimum Lot Charge On Teflon Coating Services
Not only are our turnaround times ideal, our company prides itself on offering the lowest minimum lot charge in the coating industry. As a family-owned company, treating our customers like family means not charging them an arm and a leg to get the quality work done that they deserve.
For more information about our quality DuPont Teflon® and fluoropolymer industrial coatings, give us a call today and request a coating quote at (651) 762-5000 and we'll quickly get to work for you.