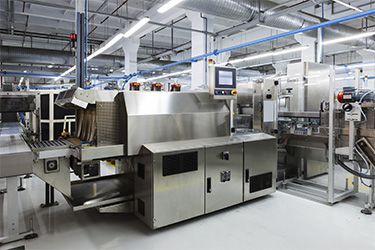 Industrial coatings allow businesses and manufacturing companies to increase production and their bottom lines. These days, companies that aren't using these coatings for their machinery parts are often left in the dust. If you have a need for a PTFE Teflon® coating for your business in Grand Rapids, contact Coating Solutions today. We are headquartered in Minnesota and have been applying PTFE Teflon® to parts for industrial use since 1995. Our wide range of customers, from those working in packaging to those in food processing, machine shops and prototype developers, all come to us because we offer a fast turnaround (one day rush is available) and have the lowest minimum lot charge in the industry. So if you need your parts to be nonstick or nonwetting, resistant to extreme temperatures, abrasions and chemicals, or have a low co-efficient of friction, contact our experienced applicators today. We will make sure that your parts are professionally coated and have them back to you quickly so that you can get back to work.
PTFE Teflon® Coatings Packaging Machinery
For companies working in the packaging industry in Grand Rapids, it really makes a lot of sense to have their machinery parts coated with PTFE Teflon® or another fluoropolymer coating. Many parts used in packaging machinery, including heat seal bars, conveyors, jaws, plates, cutting blades, and sealing heads, all benefit from applications of PTFE Teflon®. When packaging machinery is working with thin plastics and foils, these materials have the tendency to stick to the parts, thereby clogging the machines and forcing production to shut down while materials are unclogged. But when nonstick coatings are applied to these parts, production can keep on going as machines do not have to be shut down. And besides nonstick, these coatings don't wear when they are exposed to heat, which seems to be a pretty good thing for items such as heat seal bars. So if you work in the packaging industry in Grand Rapids, consider having your machinery parts coated with PTFE Teflon® or another fluoropolymer coating.
PTFE Teflon® Coatings Grand Rapids Industries
Numerous other industries in can benefit from applications of PTFE Teflon® and other fluoropolymer coatings. The paper industry could use the abrasion resistance of these coatings to protect their press rollers. When your parts are protected, they will last longer and save you costs from replacing parts as often. The food processing industry also can greatly benefit from these coatings, what with the nonstick and heat resistance that they offer. No matter what industry you work in in Grand Rapids, if you need parts to be nonstick or resistant to heat, as well as chemicals and abrasions, among just a few properties of these coatings, have Coating Solutions do the job. We will provide you with high quality coatings at a reasonable price and have the parts back to you in no time. Contact us today for professional coating applications.