PTFE Coating Solutions In The Printing Industry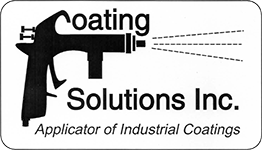 Teflon™ PTFE, or polytetrafluoroethylene coating, is used in a wide variety of applications. It is used on rollers of various sizes, providing solutions for engineering applications, particularly those applications that require low-friction, non-stick, chemical-resistance or wear resistance. One of the most common uses of PTFE in the printing and paper industry, is in photocopiers, namely fuser, feed, pressure, and guide rollers.
Copier and printer speeds have increased significantly over the years, placing harsh demands on structural components such as fuser roller gears. Applying PTFE helps resist toner buildup because of its non-stick property. For pressure rollers, the application of PTFE helps to maximize the lifespan of the roller while minimizing the need for service calls as frequently. In both cases, the application of PTFE helps increase the grip and traction abilities of the rollers, while minimizing creep.
Thermal Stability: One of the biggest needs in the paper and printing industry is having rollers that can withstand the high temperatures needed to fuse the ink to the paper. FEP and PFA coatings, part of the PTFE family, are the best choices here because of heat resistance qualities without changing the surface finish of the roller.
Other Benefits Of PTFE Coatings
Some of the other benefits that can be expected by applying PTFE coatings to your product(s) include:
● High temperature resistance (up to 500oF)
● Excellent non-stick qualities
● Inert chemical-resistance
● Wear-resistant
● Adjustable electrical conductivity
● Removable coating that can be reapplied
Cost effectiveness: The application of PTFE coating remains the most cost-effective solution to many of the issues that the printing industry faces with roller issues. This is all thanks to the continued development of PTFE coatings, including fillers and resins. This development has ensured that PFA and FEP remain the materials of choice for specific applications. Modern PTFE coatings are designed to increase service life while improving thermal conductivity. PTFE coatings allow for longer service life for your equipment with greater reliability and functionality in some of the industry's most challenging markets.
Experienced PTFE Coaters In Hugo MN
To discuss how coating your rollers or printer components with PTFE can benefit your bottom line, contact the experts at Coating Solutions today. With some of the industry's lowest minimum lot charges and the fastest turnaround time around, Coating Solutions can help you get your parts completed and operational again in virtually no time! Contact the team today at (651) 762-5700 for a consultation.