PTFE- Coated Molds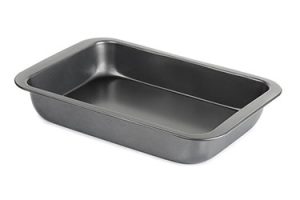 Teflon® and Xylan® PTFE coatings are synonymous with excellent release and non-stick and therefore makes for the most logical solution, to enable suitable de-molding, would be for the application of a PTFE coating. There are many types of molds, molding a variety of materials to exacting standards, that is why within the range of PTFE coatings there is a coating that will enable engineers to maximize production rates and turnover.
Typical PTFE Mold Application And Benefits
Typical application for molds includes tires, automotive products, food products and many types of packaging. Molds coated with PTFE can also improve the release of rubber and polyurethane. Benefits of a mold coated with PTFE are excellent release, resistance to abrasion, reduced build up, improved surface finish, extended service life, and is food contact compliant.
The surface of the substrate treated with Teflon coating can have many superior functions at the same time: non-viscosity, high and low temperature resistance, low friction, corrosion resistance, viscidity and moisture resistance, high insulation.
PTFE Applied Coatings offer a range of Teflon® and Xylan® coatings for the industrial markets. Most PTFE coatings will increase the release properties of the mold part, and in part be the low coefficient of friction. Most molds coated with PTFE can be operated at a level of 500°F. Fluoropolymer coatings such as PTFE, FEP and PFA are designed to prevent sticking and rejection as well as eliminating stringing.
As well as industrial molds, the surface treatment of food processing equipment remains an ideal opportunity for increased production. Coated equipment does not require the costly and sometimes messy option of applying oil as a release agent. PTFE coatings have been designed to be food contact compliant to meet the rigors of modern process plants. Teflon® and Xylan® coatings are most suited for these applications to minimize the need for repeated cleaning.
Types Of Molds That Benefit From PTFE Non-Stick Properties
PTFE non-stick properties are used in various rubber and plastic molds. Like: rubber conveyor belt, tire, shoe mold, rubber track, rubber plug, rubber roll, rubber pad, film production roller, rubber gloves, synthetic rubber belt, manufacturing polyethylene mold, Manufacturing epoxy and phenolic resin products of the mold and other complex mold.
A typical application would include the application of FEP coating to provide for good non-stick and resistance to chemicals. FEP melt flows at its design temperature, giving a non-porous film to the surface of the mold, as well as good abrasion resistance. This is but one example of how PTFE coatings can provide a cost-effective solution to a range of molding problems.
Coating Solutions In Minnesota
If you are looking to use Chemours® Teflon® coatings for your business, look no further than Coating Solutions. Our honest, experienced, and trusted Teflon® coating experts will complete your order quickly and help you with any questions that you may have. Give us a call today at (651) 762-5700 to request your next order.