Protect Your Food Processing Equipment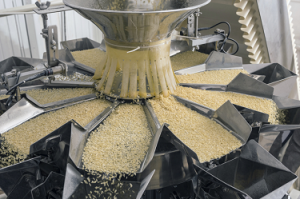 With the warmer months ahead, now is a great time to think about how to improve your business' efficiency and increase your volume as the spring and summer months approach. If you own or manage a business in the food industry, there is an easy step that you can take to help you achieve your goals. DuPont Teflon® and fluoropolymer industrial coating can be applied to your parts and equipment right now can help you increase your overall volume, decrease the cost for replacement parts and improve general efficiency. Coating Solutions can take care of professional DuPont Teflon® and fluoropolymer industrial coating application needs for your business.
Benefits of DuPont Teflon® and Fluoropolymer Industrial Coating
The team at Coating Solutions understands that there is some uncertainty during this time of the COVID-19 pandemic as leaders encourage us all to practice social distancing. Business will be back, and hopefully in just a matter of a few more weeks. Using this time to clean and coat your equipment can pay many dividends when these recommendations are lifted. Coating Solutions is a small business that understands the stress of the times. We work hard to offer affordable and high-quality coating application services that meet your needs. We can apply DuPont Teflon® and fluoropolymer industrial coating to one or more small parts or large machines, depending on your needs. We have no minimum lot charge, so we will charge you for exactly what you need coated – our prices are the same if you need one item coated or one hundred.
Our staff is ready to answer your questions about the type of coating recommended for your parts and equipment as well as a concrete timeline for getting your parts back in use. DuPont Teflon® and fluoropolymer industrial coating can be used to coat many different items in your kitchen, including waffle irons, bread pans, mixers, beaters, hoppers, dough rollers and blades. These coatings also offer many important benefits — offering the nonstick and nonwetting property to these pieces of equipment as well as chemical resistance and temperature stability.
Local Coating Application Company in MN
If business is a bit slow right now because of the social distancing recommendations, it is a great time to consider DuPont Teflon® and fluoropolymer industrial coating application. Our normal turnaround time is just 3-4 days and we offer expedited shipping so that you are not without your equipment for very long. Contact the team at Coating Solutions today for more information by calling 651-762-5700.