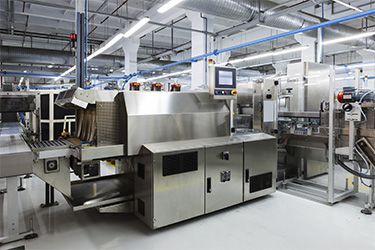 Fluoropolymer coatings make the world go round. At least for industrial companies who need them to make their machinery parts run smoothly and efficiently. Fortunately, Coating Solutions is an applicator of these coatings and has been churning out high quality work for more than 20 years. No matter if you need our coatings for nonstick purposes, chemical resistance, or a low co-efficient of friction, among other things, we will take care of it for you. Additionally, we have the lowest minimum lot charge in the industry and an extraordinarily fast turnaround with one day rush available. When you contact us, you know you'll get a fair price and have the parts back quickly so you can get back to work.
Coatings for Prototype Developers
Because we have a low minimum lot charge – we'll coat one or a thousand parts for you and everything in between – many one-part-need customers such as prototype developers contact us to make their inventions work properly. If you have a prototype in the works and need a fluoropolymer coating such as PTFE, PFA, FEP, or something else, contact us today. Just inform us of the properties the part needs to have and the temperature it can withstand for the curing process and we will determine the correct coating.
Packaging Machinery Coatings MN
The packaging industry has a great need for their machinery parts to be coated with a fluoropolymer so that they run smoothly. The high heat resistance and nonstick of these coatings help these machines maximize production as thin films and foils are not sticking to parts, and the parts are protected from high temperatures. It's a no-brainer that to keep things running efficiently, fluoropolymer coatings for packaging machinery is a must have. Contact us today for any coating needs you have.
Machine Shop PFA PTFE Coating Company MN
Many machine shops contact us regularly after a customer has requested that a newly fabricated part be coated with a fluoropolymer. And the reason machine shops contact us is simple: our low minimum lot charge can be passed onto their customer, and our fast turnaround means that the customer gets the part quickly. This is why machine shops that have the need for PFA, FEP, PTFE coatings contact us. And if they have any need for coatings themselves, they know who to call.
Industrial Coating Professionals
Coating Solutions has been an applicator of fluoropolymer coatings for more than 20 years. We take pride in the fact that our customers are treated right, with good solid Midwest values. If you want to be treated this way, contact us today and we guarantee you'll be glad you did.