Paper Industry Uses for Fluoropolymers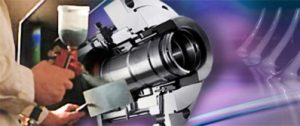 Though most people may not know a lot about fluoropolymers or the way in which these coatings are integrated into our everyday lives, the end-uses are quite extensive. There are several different types of chemical resistant polymers intended for use in numerous industries including food processing and packaging applications. One of the less known uses for fluoropolymers is in the paper industry where coatings can enhance the optics and durability of paper and paperboard. Coating Solutions, Inc. provides a six step coating process that can be typically be completed in just 3 to 5 days with the lowest minimum lot charge anywhere around. Paper industry clients can expect the highest quality products at an affordable cost for services.
What is Fluoropolymer Coating?
In simple terms, a fluoropolymer or fluorine polymer coating is a chemical compound that is highly resistant to chemicals, friction, heat or abrasions and has nonstick properties. Precision application process allows for a strong chemical bond and a wide array of uses. You may have to be a chemist to completely understand the structures and properties of all the different types of fluoropolymers. Fortunately, Coating Solutions, Inc. has you covered in the technical aspects of what these coverings can do and the exact application process for optimal performance.
Fluoropolymer Based Paper Coatings and Coverings
High quality paper coatings are specially designed to enhance and protect the paper substrate. Depending on the exact surface treatment, the resulting product can be resistant to humidity and be much more durable. The printing and packaging industries are highly dependent on these factors in creating products such as durable, moisture resistant packaging materials for foods that contain grease, butter or oil. Commercial paperboard applications include high-end printing materials and weather resistant displays.
Standup Paperboard Displays
Coated Specialty Papers
Poly Coated Cardboard Yard Signs
Clear, Gloss or Opaque Polymers for Printing
Shipping Containers with Moisture Barrier Coated Paper
High Quality Printing Materials
FDA Approved Paper Based Food Packaging
Anti-Skid Tray Liner for Food Service Industry
Anti-Slip Print Tested Food Service Tray Coverings
Fast Affordable Industrial Coating Solutions
Coating Solutions has the right product for a wide array of applications. Our expertise in the industrial coatings industry allows for a customized approach to solving technical aspects of coverings for commercial papers. Fluoropolymers are applied following a stringent six step process with strict quality control. The entire industrial coating application process can usually be completed in 3 to 5 days from start to finish. This offers clients a fast and affordable solution for paperboard coatings that are highly durable and moisture resistant.
Contact Coating Solutions Inc. to request a quote today at: (651) 762-5700.