One-stop Headquarters For Industrial Coatings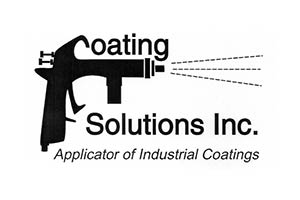 When you decide that it is time to apply an industrial coating to parts and equipment in your business, you likely have many choices when it comes to choosing who to work with. The truth is, most of the companies that market this service, likely do the job fairly well. Chemours® Teflon® and fluoropolymer industrial coating is an excellent product that increases functionality and extends the life of a piece of equipment.
Industrial Coating Application
However, one thing you may not be thinking about is the experience of having this service provided for your business. It can be a pain to stop production and send off equipment for industrial coating application. Disruptions cost money and can be inconvenient as well. Coating Solutions does an excellent job applying Chemours® Teflon® and fluoropolymer industrial coating. But, we go a step further to ensure that your experience is as positive, as easy and as stress-free as possible.
What does that mean? Well, first it means that we answer your questions quickly and honestly. We have been in the coating business for more than twenty years and we know the products well. If you have questions about what coating will perform best for your needs, we can help you make that decision. We enjoy talking to our customers on the phone and answering any and all questions that you have. It's one of our favorite parts of building our business. We can use a wide variety of coating types depending on exactly what you are looking for.
Fast Shipping And Low Minimum Lot Charges
In addition, our staff will also minimize the time that it takes to get your equipment back in hand and into production. We have a standard, efficient and effective process for coating application and can turn most projects around in 2-3 days. We then ship quickly and make rush shipping available to you as well. Finally, we are a small, family-owned business ourselves and understand that you cannot afford to spend a fortune on the process, so we also offer competitive pricing and the lowest minimum lot charge in the business. You will pay us the same per piece whether you have one piece coated or 1000. We stand behind our work and make sure that your equipment is coated correctly before we ship it back to you.
If you have questions or want to discuss an industrial coating project, reach out to our team at Coating Solutions at 651-762-5700.