Nonstick Industrial Coatings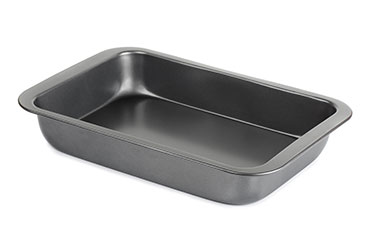 Nonstick industrial coatings are a necessity for many different industries. Whether you are mass producing cookies in the food industry or molding engines in the aerospace industry, one common denominator that makes most industries function is your nonstick industrial coatings. At Coating Solutions, Inc., we offer nonstick industrial coatings to all different types of industries. Not quite sure what you are looking for yet? Let Coating Solutions, Inc., walk you through the process.
Why is Nonstick So Important?
Have you ever cooked scrambled eggs in a standard, stainless steel frying pan? Even bigger question, have you ever cleaned scrambled eggs off a standard, stainless steel frying pan? Just in case you haven't, we'll go ahead and tell you that's it is not fun. The amount of gunk stuck on that pan will make you want to throw the whole pan out. The same can be true for other things completely unrelated to food. Perhaps you are melting plastic to make a mold of something. We all know plastic is extremely adhesive so how do you expect the plastic not to stick to your designed mold? Exactly. Every industry can utilize a nonstick industrial coat for their machinery and honestly, the benefits are extremely worth it.
Our Industrial Strength Coatings
At Coating Solutions, Inc., our Teflon® and other fluoropolymer coatings are known for having a nonstick property. We aim to prevent anything from sticking to your machinery or anything else that you may need coated. This helps to prevent buildup and breakdown of your machinery and your productivity. We, at Coating Solutions, Inc., believe that our products surpass any other on the market. For over 25 years, we have been serving all different types of industries with quality, nonstick coats that last for years to come. We believe that we have created a successful business through doing things right the first time. Our coating process is rigorous, methodical and extremely particular. Nothing is sent back to the customer until it is thoroughly inspected for any flaws or defects. However, none of our thoroughness affects our efficiency and time management. We are known for having the fastest turnaround times in the coating industry. Did we also mention our low minimum lot charge? We believe in our quality product and our methodical process so much that we are able to offer a low minimum lot charge to all of our customers.
If you are searching for a nonstick industrial coating company that offers quality, professionalism and efficiency, Coating Solutions, Inc. is the right place for you. For more information about our services, give us a call today toll free at (651) 762-5700 or send us an email at sales@coatingsolutions.com.