Nonstick Coating Solutions For Many Industries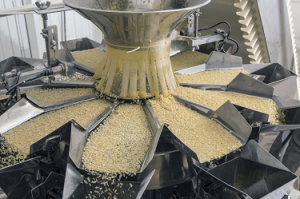 Dating all the way back to 1995, our dedicated staff at Coating Solutions has been providing companies from varying industries nonstick coating solutions. Our primary focus is applying Teflon® coatings that help companies become more efficient in a variety of ways. Sure, there are other fluoropolymer coating companies to choose from, but none that bring the total package that our staff provides.
Our Teflon® coatings have become so popular by many industries because of their nonstick properties. These durable and effective coatings first became well known thanks to the nonstick cooking pans. This same nonstick coating makes more than just restaurants efficient. Our staff gets calls from a wide range of industries requesting our nonstick coating solutions.
Industries Taking Advantage of Nonstick Coating Solutions
Many industries and businesses need their equipment to be nonstick, and they are able to accomplish this feat by partnering with our family-owned Teflon® coating provider. Some of the industries that utilize our nonstick coating solutions include the following:
● Food Processing – Quick cooking and cleaning is critical in the food processing industry. Whether you need our nonstick coating on your waffle irons, blades, mixers, break pans, etc., our committed team has you covered.
● Packaging Machinery – Our Teflon® coatings are regularly utilized to make heat seal bars, conveyors, jaws, plates, sealing heads and cutting blades more efficient.
● Machine Shops – Our nonstick coating solutions also provide chemical resistance, low friction and temperature stability when applied to parts by machine shops.
● Automobile Industry – There's no better way to help prevent corrosion for pistons and fasteners, lubricate seat belt buckles, etc., than utilizing our nonstick coating solutions.
● Paper Industry – The press rolls utilized in the paper industry operate exceptionally better when Teflon® coatings are applied to this type of equipment.
● Many More!
Fast 3 to 5 Day Turnaround
There's more to our business than just our Teflon® coatings. Our clients are able to take advantage of the many other benefits provided by our staff as well. Our pricing is always fair and when you need something fast, we have you covered! Our fast turnaround of 3-5 days cannot be matched by our competitors. Additionally, we offer the lowest minimum lot charge in the industry, so what are you waiting for?
If you are interested in learning more about the nonstick coatings solutions that many industries use to help their business soar, our staff at Coating Solutions is here to help. Contact us today at (651) 762-5700 or email sales@coatingsolutions.com to schedule your next Teflon® coatings order.