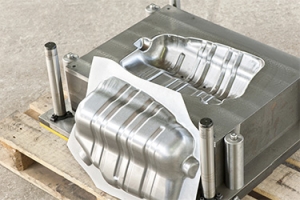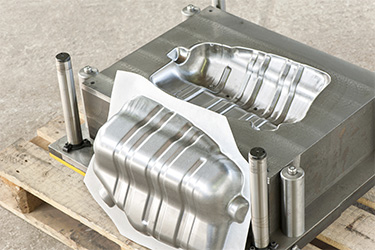 When you think of Teflon® coating, you may automatically think of it's usefulness in the kitchen. After all, it helps prevent your favorite food from sticking to your pots and pans. Ensuring that what you are cooking tastes great and is cooked evenly. In addition to its functionality in the kitchen, Teflon® and other fluoropolymer coating can be applied to many other things — including equipment, parts and machinery to keep systems moving efficiently. Coating Solutions is a leader in Teflon® and fluoropolymer coating application, and works with many machine shops in the Cedar Rapids, Iowa area and around the country.
Why Use Teflon®?
All different types of parts and equipment can be coated with Teflon® or fluoropolymer coating. Teflon® is widely known for many unique properties that increases overall functionality, and can help extend the life of the items it coats. Teflon® is specifically useful in machine shops because of the following unique properties:
● Nonstick property: Most well known property of Teflon®, keeps parts and equipment running efficiently.
● Nonwetting property: Liquid beads up on surface and makes it easier to clean and maintain.
● Temperature stability: Keeps part or piece of equipment from overheating.
● Chemical resistance: Can protects parts that might be susceptible to chemical permeation.
● Low friction: Low friction point allows for use as a dry lubricant.
If your machine shop needs parts or equipment coated to maximize one of the properties listed above, Coating Solutions can handle the job. Our crew understands that stopping production for any length of time can be difficult and may even cost your company hard earned money. For that reason, we offer fast turnaround (24 hour rush shipping is available) and the lowest minimum lot charge in the industry. That means, whether you need a single item coated or 1000 individual parts coated, you will receive a consistent and fair price.
Our company is a local business, meaning that we will work extra hard to keep your business. Providing the strongest possible customer service and going the extra mile to meet your unique needs. Our team is friendly and responsive. We answer your questions about Teflon® and fluoropolymer coating, help you. decide which parts to coat, and determine which coating will work best for you.
For more information about having machine parts or equipment coated with Teflon® or fluoropolymer coating, call Coating Solutions at 651-762-5700.