Low Minimum Lot Charge Chemours® Teflon® Coatings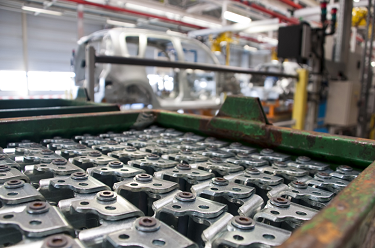 In the year 2020, many industries and businesses have taken a long look at their business models and wondered how and where they could do things differently. Whether it's doing more business within our own country or lowering the number of items they get fulfilled, business all around the country is changing. At Coating Solutions, we are proud to say that our American, women owned, family-owned business has been taking the right measures to continue providing quality Chemours® Teflon® coatings. Since 1995, our company has taken the proper steps to figure out the needs of our customers and do the best job we can to fulfill it. Our vested interest in the success of our customers has made our coating company unique in this environment and an American company that we are proud to be a part of.
Tailoring Coating Solutions to our Customers
At Coating Solutions, we pride ourselves in treating our customers like they are our family. Would you make your family spend more than they need to on anything? Absolutely not! Therefore, we don't either! At Coating Solutions, our low minimum lot charge is largely based on the principle of giving the customers what they want. Especially in 2020, many industries don't necessarily need a full order right now and that's okay! If you just need a single part or two coated, let us take care of that for you. Tailoring to our customers' needs has given us both the freedom and the ability to be there when you need us most. We treat our customers fairly. In doing honest and reliable work for over 25 years, we are able to offer low minimum lot charges for our customers whenever they may need it.
Never Sacrificing on Quality
While we provide some of the lowest minimum lot charges in the industry, that does not mean we have to sacrifice on quality. Our Chemours® Teflon® quality is a marvel to observe. Our process for all Chemours® Teflon® coatings is impeccable and includes a quality control measure before anything is shipped back to you. Need your items back fast, even with a low minimum lot charge, we still offer the fastest turnaround times in the industry. Get your parts back within 3-5 days with a one-day rush available to you when you need it most.
If you've been searching for low minimum lot charges on Chemours® Teflon® coatings, let Coating Solutions handle it all from start to finish. For more information about Coating Solutions and our Chemours® Teflon® coating services, give us a call today. Contact Coating Solutions today at (651) 762-5700.