Low Friction Coating Applications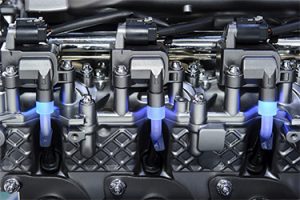 Are you searching for a low friction coating application that lasts? At Coating Solutions, Inc., we provide an array of low friction coating application options for your product. For over 20 years, we have been providing quality coating services to industries looking for an affordable, long lasting, low friction coating solution for their products.
The Science of a Low Friction Coating
At Coating Solutions, Inc., we pride ourselves in performing quality Chemours® Teflon® and fluoropolymer industrial coatings. These coatings are specifically designed and engineered to be low friction, allowing for more fluid movements for all products. How exactly is this possible for a solid? Within Teflon®, a synthetic fluoropolymer is present. This fluoropolymer is known as Polytetrafluoroethylene, or PTFE for short. This specific solid has one of the lowest coefficients of friction that there is. It is a nonreactive solid because of the carbon-fluorine bonds that it contains. In a nutshell, this is one of the many reasons why Teflon® coatings are so popular for so many different industries.
Low Friction Uses
In almost every industry, the need for low friction coating applications are abundant. The most common industry we see utilizing low friction coatings is in machine shops. Utilizing our low friction coating applications, your machinery can work more efficiently and create much less friction between its moving parts. This is also well utilized in the food processing industry, the packaging industry, the automotive industry, and basically anywhere you find the need for moving mechanical pieces.
Why Our Teflon®?
At Coating Solutions, Inc., we understand the entire process of coating from start to finish. We will listen to your wants and needs, take a look at your product and then provide the perfect solution to your low friction coating application needs. Coating Solutions, Inc., is an American owned Teflon® coating company that is known for quality coatings and reliable service. We pride ourselves in being extremely flexible and responsive to our customers' needs, treating them the same as we treat our own family. We offer the lowest minimum lot charges in the industry as well as the fastest turnaround times around. We value our customers and we value each project that we take on.
For more information about our low friction coating applications and our effective processes here at Coating Solutions, Inc., give us a call toll free today at (651) 762-5700 or send our committed team an email at sales@coatingsolutions.com.