Local Teflon Coating Company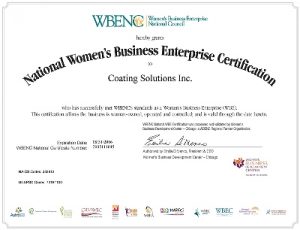 Teflon coating may not be something you think much about unless you are in an industry that needs it. Coating Solutions has focused its entire business on the application Chemours® Teflon® and fluoropolymer industrial coatings for more than twenty years. Partnering with a wide variety of industries including food processing, packaging machinery, machine shops, automotive and aerospace industry. We are a local coating company that works hard to set ourselves apart from the competition by doing the little things. And we understand that you have many choices when it comes to working with a Teflon coating company. So, why choose us?
● Fast Turnaround: As a small local business ourselves, we understand that you cannot afford to be without your equipment for an extended period of time. So, when you send us your items for coating application, we work tirelessly to get items back to you as soon as possible. Our turnaround time is about 3-5 days on average and we offer rush shipping to expedite the process. You will not find a coating application company that turns around jobs faster than Coating Solutions.
● Low Minimum Lot Charge: We do not charge you more to coat fewer items. You will pay the same per item whether you need 1 item coated or 100. Coating Solutions offers the lowest minimum lot charge in the area.
● High Quality Application: We also take great care to each and every coating job that we perform. We can apply many types of Chemours® Teflon® and other coatings, including fluoropolymer coatings produced by Whitford. We have been in business for more than two decades because of our commitment to high quality work. We stand behind our work and monitor each and every piece of equipment from start to finish during the entire coating process.
● Strong Customer Service: We are a local Teflon coating company that cares about each and every customer we serve and each coating job we complete. We are responsive, flexible and are happy to answer any questions you might have. We can help you determine the best type of coating for your equipment. If you call us with a question, you will speak to a member of our team. This is our commitment to you!
Trusted Coating Application Company
If you have a coating application job, consider partnering with our team at Coating Solutions to get your job done. For more information, call us at (651) 762-5700 for a price quote.