Industries that use Teflon Coatings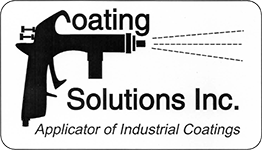 Teflon® and other fluoropolymer coatings can be used by a wide variety of industries. This is due in large part to the many unique properties of the coatings that bring increased functionality to the equipment that is coated. Coating Solutions specializes in providing fast turnaround and high quality coating application for industries all over the country. We partner with many of the following industries that utilize Teflon® coatings including:
● Food processing industry: The non-stick properties of Teflon® coating make it critical in the food processing industry. Teflon keeps sugary substances and other food from sticking to bread pans, dough rollers, blades, mixers, beaters, and hoppers.
● Packaging machinery: Nonstick and resistance to heat and abrasion properties make Teflon® coating ideal for parts that are used in machines that produce packaging including heat seal bars, conveyors, cutting blades, jaws and plates.
● Automotive industry: Coating is very often used as a dry lubricant for seat belt clips, preventing corrosion and excessive wear and tear.
● Machine shops: Coating Solutions can coat all types of equipment for machine shops. Machine shops perhaps have the most variety of equipment, large and small and all of the unique properties of Teflon® coating make coating perfect for this industry.
● Lawn and Garden Industry: Smooth and sharp lawn and garden tools are critical to being able to complete your job successfully. Teflon® coating makes these pieces of equipment nonstick, corrosion and abrasion resistant, and function as dry lubricants, all improving the functionality and longevity of these tools.
Coating Solutions continues to expand our industry partners, based on needs and requests. We have also coated equipment for the military and aerospace industry as well as chemical and pharmaceutical industry. If you have a tool or piece of equipment that you want to coat, reach out to our team and we can talk you through the process and help you determine whether it would be beneficial for you.
Leading Teflon® and Fluoropolymer Coating Company
We are a local, small business that works hard to provide the best possible customer service, affordable prices and fast turnaround. We understand that you likely cannot afford to lose many days of production, so we offer the fastest turnaround time around. You can expect our turnaround time to be 3-5 days and we even offer rush shipping so that you minimize lost production time. We also offer a low minimum lot charge, meaning that you pay the same price per piece, whether you get 1 piece coated or 100! For more information about Teflon® and other fluoropolymer coatings, call Coating Solutions at 651-762-570