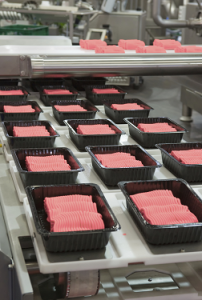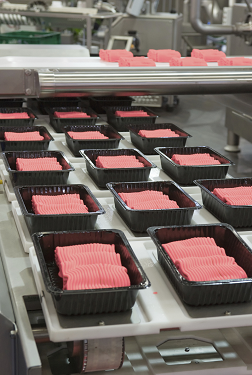 As a leader in the industrial coatings industry, Coating Solutions Industries is dedicated to enhancing the performance capabilities of our customers' products. Our coating processes increase the value of automotive parts, medical devices, consumer goods and many other products by creating functional surfaces that eliminate problems.
Coating Solutions has been serving the needs of engineers and manufacturers for more than 20 years. We maintain an in-house laboratory to develop specialized materials and application methods, which are often required for new products in need of quality coating. Our in-house ability to design and manufacture equipment and processes reinforces our engineering approach to precision coating application.
Industrial Teflon® Coating Services & Specifications
Teflon® non-stick industrial coatings are available in both liquid and powder. The versatility of Teflon® coatings allow almost unlimited application to a wide variety of parts sizes and configurations, always adding value far beyond the inherent nonstick qualities. When many people think about Teflon® nonstick properties, the first thing that comes to mind is cooking pans, and this is a perfect example of the nonstick property you get from this type of coating. Versatility unmatched by any other engineered material. Industrial Teflon® coatings spray on like paint and bake to a tough, inert finish. Over the years, technology has extended the family of non-stick coatings to ensure a finish with the ideal combination of properties to meet most design needs.
By combining heat resistance with almost total chemical inertness, excellent dielectric stability and a low coefficient of friction, non-stick industrial coatings offer a balance of properties unbeatable by any other material. With an industrial Teflon® coating, the coefficient of friction is generally lowered to a range of 0.02 to 0.15, depending on the load, sliding speed, and type of coating used. Dry lubricant coatings are special versions of Chemours® Teflon®-S technology designed to provide lubrication under high-pressure/velocity (PV) conditions.
Teflon® coating services can be applied to carbon steel, aluminum, stainless steel, steel alloys, brass and magnesium as well as non-metallics such as glass, fiberglass, some rubber and plastics. Optimum adhesion is obtained by roughening the surface before applying the industrial coating.
Coating Solutions is a leader in the industry and has been serving the community for more than 20 years. Working for big industries such as 3M and Medtronic, Coating Solutions has proven to be a leader in the industry. Being family-owned, we understand the importance of relationships and we treat our customers like family which has kept our clients happy and kept our business thriving. Coating Solutions is your one-stop headquarters for industrial coatings. To contact us about items you need coated with Chemours® Teflon® or another fluoropolymer call (651) 762-5700.