Industrial Teflon® Coating Process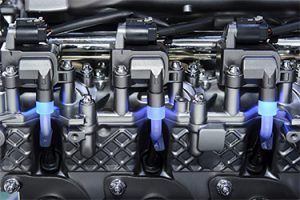 If you are a company looking for quality industrial coatings, make no mistake, you have found the right place. With over 25 years of experience in the coating industry, our team at Coating Solutions is proud to be a go-to resource for any and all Teflon® and fluoropolymer needs. Serving industries all around the country, we provide fast, honest, and reliable Teflon® coatings for our customers. Our process is flawless and is hard to beat.
In order to have a flawless, fantastic coating result, each step must be meticulously followed with care. At Coating Solutions, we have perfected our process that outshines anything else on the market today.
The Critical Steps
1. The first thing we do when we are coating a product is prebake the item. This process removes any oils on the product and allows for a clean coating and proper adherence to the product when it comes time.
2. Secondly, we grit blast the product with aluminum oxide. As it is being blasted, we are again preparing the product and removing any scales, corrosion, rust or previous coatings that may have been applied. This also roughens up the product edges and enlarges the surface so that the coating can adhere flawlessly.
3. Now it's time for some fun. We have finished our prep work and can spray the coating onto your product. Instead of having a generic machine set up that will inevitably miss the finer details, we use a manual spray to ensure a perfect coat for every single item.
4. Once the coating is perfectly applied, it's time to cure the product. Each curing specification can be different depending on the coating. We can, however, cure up to 800 degrees fahrenheit.
5. The last two steps are both simple and necessary. Before anything is packed away and shipped back to our customers, it must pass the rigorous quality control step. We will thoroughly inspect each product and are careful to correct any defects. This ensures that our customers are satisfied and happy every single time.
6. Lastly, we carefully pack and ship them back to our customers in a timely manner. Honestly, we understand that everyone is on a time crunch, and no one should have to wait a long time to get their product back.
If you are searching for a quality Industrial Teflon® Coating company that has got their process down, give us a call today. Contact Coating Solutions today for all of your industrial coating needs at (651) 762-5700 or send us an email at sales@coatingsolutions.com.