Industrial Strength Teflon® Coating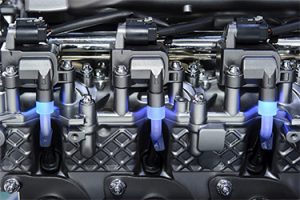 Businesses from all backgrounds are constantly trying to find the best and most efficient lubricating coating options available. At Coating Solutions, we are proud to offer our clients industrial strength Teflon® coating to help boost efficiency across their line of work.
When choosing the company that will provide you industrial strength Teflon® coating applications, it is important to do some research beforehand. Rather than you having to do the research, our team can highlight the reasons to choose Coating Solutions for all of your Teflon® coating needs. First and foremost, we have more than 25 years of service, allowing us to smoothly handle any project big or small. Over the years, we've consistently been able to provide an extremely fast turnaround to our clients. Our Teflon® coating quality is always guaranteed, and we offer the lowest minimum lot charge in the industry, helping to make small orders possible.
Teflon® Coating Process
Covering tools and other types of items with Teflon® coating is a very detailed process. The process must be completed in a particular order or else the coat will not function as intended. Rest assured that our Teflon® coating experts will never cut corners during the coating process. This is exactly why our customer satisfaction is sky high. The detailed process that occurs when coating your equipment with Teflon® includes the following:
● Prebaking the Substrate – This is always the first step in the coating process. During this step, the oils are removed so that the Teflon® coating can stick properly and so that the coat is applied consistently throughout.
● Grit Blasting – By grit blasting the substrate using aluminum oxide, the substrate is properly prepared so that there are no more remnants, corrosion or rust from past coating applications.
● Spray On – The next step is to spray the substrate with the clients preferred fluoropolymer application. By manually spraying, the coat is perfect on every single application.
● Cure the Substrate – Curing the substrate is a critical step and varies based on the preferred fluoropolymer application.
● Quality Inspection – After the substrate has cured, we will inspect the application for any possible defects. If there are any issues, they are addressed during this step.
● Prep for Shipping – The last step is to package and ship out the recently coated equipment back to the client in a timely manner.
If you are looking for industrial strength Teflon® coating, look no further than Coating Solutions. To request a quote or to learn more about our Teflon® coating options for all industries, give us a call today at (651) 762-5700 or email sales@coatingsolutions.com