Industrial Coating Application Specialists MN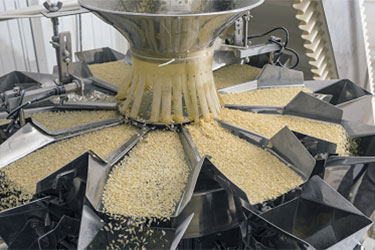 Coating Solutions specializes in industrial coating application. We use many different types of Chemours® Teflon® and other fluoropolymer coatings, including some made by Whitford. We have been in this business since 1995 and we are Minnesota's most experienced industrial coating application specialists. Our process is careful and consistent, and we always complete quality control before we package and ship your items back to you. We realize that sending us your parts and equipment takes trust and also requires that your production is altered in some way. This is not an insignificant issue, so you have our word that we will work quickly, always offer rush shipping and keep our prices affordable, so you can count on us when you need us!
More About Coating Solutions
Coating Solutions is a small business located in Hugo, MN. We have spent our careers building a business we can be proud of. We answer our phones, answer questions, help clients determine what coating will offer the most benefit, and we keep our prices low. We value each and every one of our customers and sincerely appreciate you trusting us for this work. We will not let you down. We can also handle special requests, so if you need something unique, reach out and we will do our best to help you get it done. We offer quick turnaround, fast shipping and the lowest minimum lot charge in the industry.
Why Choose Our Industrial Coating Application Specialists?
We have partnered with companies from all over the country in a wide variety of industries including food processing, packaging machinery, machine shops, automotive and hardware industries and the paper industry. If you want your parts and equipment to run smoothly, be easy to clean and withstand heat, having an industrial coating applied may be a great investment for your company. Teflon® and other fluoropolymer coatings add important functional benefits including nonstick and non wetting properties, temperature stability and resistance, chemical resistance, abrasion resistance and a low coefficient of friction, meaning that they can often be used as a dry lubricant.
So, if you are looking for a partner that can apply industrial coating to your business' parts and equipment, reach out to the industrial coating application specialists at Coating Solutions at 651-762-5700. We will work to get to know you, your business, and your needs so that we can provide you with the best possible service.