Improve The Efficiency of Your Parts and Equipment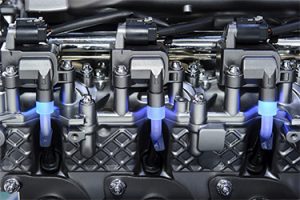 As the year comes to a close, you may be wondering how to improve your business' success and effectiveness in 2021. One thing to consider is how well your equipment is functioning and whether you need to make any investments in order to improve your quality and process. Adding fluoropolymer coating to your parts and equipment can make cleaning easier and even extend the life of your equipment, saving you time and money down the road. Coating Solutions has been offering fluoropolymer coating application services for more than 25 years. We are a small business ourselves, operating out of Minnesota, so we understand how difficult a year it has been for many. We enjoy partnering with other businesses in the area (and even far away) to help make your business more efficient.
Teflon® and other Fluoropolymer Coating Applications
Adding fluoropolymer coating to your parts and equipment provides many important benefits to those in the food processing industry, automotive industry, machine shops, packaging machinery, hardware industry and many others. fluoropolymer coatings offer a nonstick and nonwetting property, chemical resistance, temperature resistance, and give the part the ability to reduce the friction created by two parts rubbing together. Together, these important benefits allow your parts and equipment to function more efficiently and effectively and last longer. Adding a fluoropolymer coating to your parts and equipment is a small and smart investment in your business now that can save you money down the road.
Experienced Minnesota Coating Solutions Company
We pride ourselves in offering high quality fluoropolymer coating applications. We carefully follow a precise six-step process for applying the coating so that you can be confident that when you get the items back, they will be ready to go. In addition, we also work hard to stand out from the competition by offering extremely fast shipping times and one of the lowest minimum lot charges in the industry. This means that you will not be out of production for even a day longer than necessary and you will not pay more to coat one or two pieces of equipment than you would to coat one hundred. Our team is customer focused, and we are happy to help answer questions that you have and ensure that you decide on the best coating option for your business' needs. If you want to speak to someone on the phone, you will not have to wait days for a call back. Our team is ready to help when you need us. For more information, call us today at 651-762-5700.