How Can Teflon® And Other Fluoropolymer Coatings Help Your Business?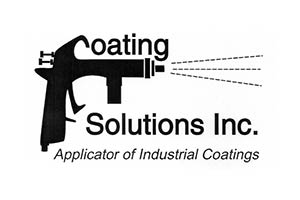 If you own or manage a business, you are always looking for ways to increase productivity and efficiency. That is how a business grows and thrives. The recipe for a successful business is a combination of many different factors but high productivity and efficiency are top of the list. One way to improve your business' productivity and efficiency is to keep your machinery, parts and equipment functioning well, running smoothly and doing their jobs. Over time, these parts and equipment can wear down, slow down and become difficult to clean. Applying Teflon® and other fluoropolymer coatings to those pieces of equipment can have immediate benefits for your efficiency and productivity without a large financial investment.
Industries That May Benefit From A Coating Application
Coating Solutions has been in the Teflon® and other fluoropolymer coatings application business for more than twenty-five years. We enjoy partnering with all types of businesses to find ways to use our high-quality professional coating for your benefit. We have worked with companies in the food processing, machinery, pharmaceutical, automotive, and hardware industries as well as many others. When you work with our team, you can be confident that you will receive the best possible customer service, the highest quality coating application, affordable pricing, fast turnaround time and a low minimum lot charge. We have found that this combination translates to many benefits for our customers. We work to make it easy to choose us when it comes to a coating application company. We are a small business ourselves and understand the push for productivity and efficiency!
Teflon® and fluoropolymer coatings have many important benefits that can improve the functionality and efficiency of your parts and equipment. Teflon® and fluoropolymer coatings make cleaning your equipment much easier, which in turn keeps them from getting clogged up and slower to run. Teflon® and fluoropolymer coatings will add a nonstick and non-wetting property to your parts and equipment and also make them resistant to chemicals and stable when exposed to extreme temperatures. When your parts and equipment are working well, your business can thrive.
Experienced Coating Application Company In Minnesota
If you have been thinking about having Teflon® or another fluoropolymer coating applied to your parts and equipment, now is a great time. Coating Solutions can turn your job around quickly so that you are not out of production for an extended period of time. We can also help you choose the perfect coating type for your needs and budget. For more information, call us at (651) 762-5700.