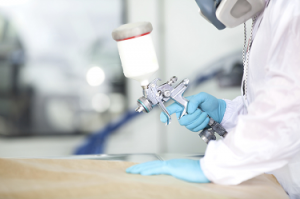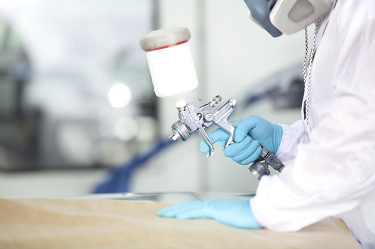 Teflon® has gained its strong and widely known reputation for its use in our kitchens. Teflon® helps keeps food from sticking to your favorite frying pan. It makes cooking and cleaning much easier and actually keeps that frying pan working well for much longer than a frying pan without the non-stick coating. Teflon® is used to coat many items other than frying pans and other kitchenware. It can also be used to coat equipment, parts and other machinery in a wide variety of industries all over the country. Coating Solutions can help give your large scale equipment and machinery all of the great functionality of your favorite frying pan. We offer Chemours® Teflon® and fluoropolymer industrial coating application for industries including aerospace, automotive, food processing, machine shops, the military and many others.
Unique Qualities of Teflon® and Fluoropolymer Industrial Coating
Teflon® and fluoropolymer industrial coating can add many unique and functional properties to your equipment, parts and machines. The non-stick property keeps parts and equipment running efficiently, and easy to clean. This is beneficial for the food processing industry, packaging machinery, aerospace and the paper industry. Nonwetting property allows liquid to bead up on a surface and makes it easier to clean and maintain. Teflon® coating also offers temperature stability which keeps parts or pieces of equipment from overheating and chemical resistance, which protects parts that might be susceptible to chemical permeation.
Responsive Customer Service, Fast Turnaround and Low Minimum Lot Charges
Coating Solutions is a family owned company based in Minnesota that serves businesses and industries all over the country. We have been in the coating application business for more than twenty years and prides ourselves on offering the fastest shipping times and lowest minimum lot charges in the business. That means that you will not have to stop production for an extended period of time in order to have your equipment coated – we understand that you cannot necessarily afford to stop production. So, we make this as easy as possible for you and we keep the prices affordable. You can expect to receive your items back in a matter of 3-5 days (rush one day shipping is also available).
When you partner with the team at Coating Solutions, you can also expect to receive the best possible customer service. We are responsive, friendly and always professional. When you call us, someone knowledgeable will answer the phone and we will answer any and all questions that you may have. This is how we do business, and we would love to work with you. Call us at 651-762-5700 to learn more or request a quote.