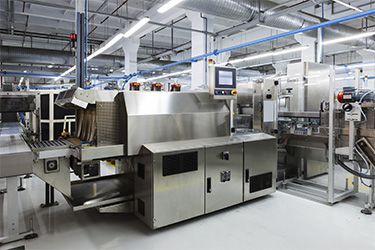 Is your machinery not operating properly? Perhaps you've tried liquid lubricants which wear away fast and keep needing to be administered, or you can't even try that option as liquid would affect the products you're working with? If this is the case, then try having your machinery parts coated with Teflon® or another fluoropolymer coating. Coating Solutions, based in Minnesota, coats parts with fluoropolymers for all types of industrial machinery. We have been coating parts for industry purposes since 1995 and will happily coat any part you need for your business in Fridley, MN. Fluoropolymer coatings have an abundance of unique properties that can help machinery run more smoothly and effectively. So if you think that your industrial machinery could benefit from one of our coatings, contact the experts at Coatings Solutions. Our customers routinely call us because we offer a fast turnaround and the lowest minimum lot charge in the industry, ensuring that our customers are always happy. Call (651) 762-5700 for professional coatings today.
Benefits of Fluoropolymer Coatings
Teflon® is typically the most well-known of fluoropolymer coatings. And while it is great for making sure your morning eggs don't burn in a skillet, there are many other great uses for it and other fluoropolymers as well. From food processing machinery to packaging machinery, solutions for prototypes or aerospace, our coatings help an array of industries. Fluoropolymer coatings are useful for nonstick and low co-efficient of friction purposes. They also have nonwetting properties and are chemical and abrasion resistant. And they are incredibly stable when exposed to extreme temperatures. Beyond all this, they also have unique electrical properties, including high dielectric strength. All of these properties make PTFE Teflon® and other fluoropolymer coatings incredibly useful for a wide range of industries. If you think that your businesses machinery in Fridley, MN, could use any of these benefits, contact the expert coaters at Coating Solutions.
Professional Fridley Teflon® Coatings
Coating Solutions has been coating parts for industrial use since 1995. Owned and operated by two sisters, you can be sure that we will treat you like family because we are family. We know that it takes more than simply providing high quality coatings – low quality coaters would get run out of this industry in no time. And that's why we provide the lowest minimum lot charge in the industry along with an extremely quick turnaround – one day rush is available. We want to make sure our customers' pocketbooks and time are taken into account as well. This keeps everyone happy. So when you are searching for a fluoropolymer coating company for the machinery you own in Fridley, MN, think of Coating Solutions as your first choice. We will give you a fair price and get it back to you quickly, ensuring your satisfaction.