Fluoropolymer/Teflon Coatings for the Automotive Industry in Blaine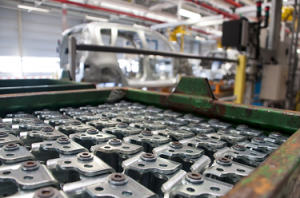 In Blaine, MN, the automotive industry is enormous. With so many aspects of any vehicle, it's important to have durable, chemical resistant, and abrasion resistant coatings that keep engines running smoothly. If you are in Blaine, MN and searching for quality Fluoropolymer/Teflon coatings for the automotive industry, Coating Solutions, Inc., has got everything you need.
Heat Resistant
Having a quality coating that is made to resist temperatures is essential. We all know that engines can run hot. Having a coating that maintains temperature resistance and stability will improve the longevity of your product and keep your engine running longer.
Chemical Resistance
At Coating Solutions, Inc., we want to ensure that the type of coatings we do will resist the chemicals that your products will inevitably be exposed to. Fluoropolymers are resistant to most known chemicals and are extremely beneficial in preventing rust and corrosion for your parts, an obvious essential functionality.
Low Coefficient of Friction
If you've ever opened the hood of a car, it's apparent that a low coefficient of friction is necessary. Often times, manufacturers choose our coatings due to their low coefficient of friction. Our coatings can work as a dry lubricant for any metal that may be touching or rubbing. This allows for longevity of your product and engine as a whole. Another example would even be seat belt clips. At Coating Solutions, Inc., we don't just think about your engine. We also provide unique Teflon® and other fluoropolymer coatings for things like seat belt clips that need a dry lubricant.
There are so many items within the automotive industry that need both preventative coatings as well as functional ones. If you are looking for a certain type of coating, let us help you. With almost 30 years of experience, our team of expert professionals can match any coating to meet your functional and protective needs. We are a reliable, honest coating company that prides itself in doing quality work that our customers keep coming back for. We provide the fastest turnaround times in the country and the lowest minimum lot charge in the industry. If you are in need of
Teflon® and other fluoropolymer coatings for the automotive industry in Blaine, MN, give us a call today. Contact our dedicated staff at Coating Solutions, Inc. today by calling 651-762-5700 or feel free to send us an email at sales@coatingsolutions.com.