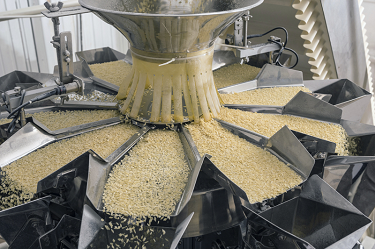 Industrial fluoropolymer coatings such as Teflon® can benefit many companies. From nonwetting to nonstick, temperature to chemical resistance, and more can all be gained when Teflon® and other fluoropolymer coatings are used. Finding the right coating company is very important for any industrial business, and Coating Solutions may just be the right company for you. We have been working with industrial Teflon® and other fluoropolymer coatings for more than 20 years, and our high quality is only one reason that customers keep calling us. We are based in the Twin Cities, and customers from California, Colorado, and eastward to Ohio all call us because we have the lowest minimum lot charge in the industry and a tremendously fast turnaround. No matter why you need fluoropolymer coatings for your Colorado business, you can rely on Coating Solutions to get the job done. Contact us today and see what we can do for you.
Food Processing Fluoropolymer and Teflon® Coatings Colorado
Pretty much every company working in food processing can benefit when machinery parts are covered with Teflon® or another fluoropolymer coating. FDA approved nonstick coatings allow businesses to maximize their productivity while eliminating waste. These coatings allow things to operate smoothly. With nonstick coatings on machinery parts, food will not adhere while moving down production lines, decreasing logjams and improving productivity. Additionally, food slides out of molds easier, eliminating waste and producing a more uniformed product. Also, because food is not sticking to machinery parts, they are easier to clean, saving expenses related to cleaning chemicals and labor. These coatings are also resistant to high temperatures, so they won't wear away when exposed to high heat during cooking processes. These coatings are durable so that companies can rely on them, always getting a good result.
Machine Shop Coatings
Machine shops often call us when they need reliable fluoropolymer coatings. Whether they need coatings for their own purposes such as self-lubricating, or their customers have requested that newly fabricated parts be finished with a fluoropolymer, machine shops contact us when they need something done. And they do this because our low minimum lot charge and fast turnaround means they won't be wasting time and money just so they can operate efficiently. If you need Teflon® coatings for your machine shop in Colorado, contact Coating Solutions today.
Colorado Manufacturing Coatings
Any manufacturing company can reap the benefits of Teflon® coatings. Whether they need chemical or abrasion resistance, temperature stability, nonwetting, lubricity, something else or a combination thereof, these coatings can comply. Contact Coating Solutions for any type of coatings you need for your manufacturing business.
Coating Solutions has been working with fluoropolymer coatings such as Teflon® for more than 20 years. Our low minimum lot charge, fast turnaround (with one day rush available), along with our high quality, have customers calling us whenever they need coatings. Contact us today for dependable coatings. We guarantee you'll be very happy with the results.