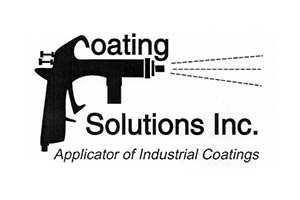 When people are looking for a fluoropolymer to solve a problem, they often think of the Teflon™ brand first, but what should you consider when choosing the coating? There are many different coating types, and each one has its own unique properties that help determine which coating is best for your product. The most important thing to keep in mind when selecting the ideal coating for your product is the cure temperature. The product needs to be able to withstand baking at the cure temperature to qualify for the chosen coating. For instance, tin and lead have melting points below 700°F and therefore aren't acceptable for PTFE coatings.
The versatility of these coatings allows almost unlimited application to a wide variety of parts, sizes, and configurations, always adding value far beyond the inherent nonstick qualities. But did you know the Teflon coating line actually consists of over 150 different systems and four fluoropolymer chemistries? To ensure that you pick the best fluoropolymer coating for your application, be sure to consider the following:
Substrate
Teflon coatings are compatible with most ferrous and non-ferrous metals. Still, because these products are head-applied, properties of the metal must be considered, including its oxidation stability to ensure adhesion of the coating as well as preserving part geometric and dimensional integrity. Coatings add thickness, so it will be equally important to make allowances based on the product of choice.
Performance Requirements
The Teflon coating line can provide a variety of benefits depending on the chemistry and coating system that you select. PTFE coatings provide the lowest coefficient of friction, while FEP systems can offer superior release (nonstick). PFA coatings can enhance durability and resistance to corrosion, and ETFE coatings will offer increased resistance to abrasion and chemical resistance.
Project Budget And Value
For finished, production-scale items, when cost-drivers are integral with overall value, Teflon S can be an effective solution.
End-Use Environment
In addition to understanding the mechanics of use when selecting a coating, it is equally important to identify the end-use environment and the type of exposure to ensure performance objectives are met.
Ask a Coating Solutions Expert For Advice
There are many benefits to fluoropolymer coatings. However, there is no company that does it better than Coating Solutions. With low minimum lot charges, fast turnaround times and the highest quality of Teflon® and fluoropolymer coatings on the market today, Coating Solutions is the only solution worth choosing. For more information about our services and the benefits of Teflon® and fluoropolymer coatings, give a call today at (651) 762-5700 or email sales@coatingsolutions.com