Fast Turnaround Times For Teflon® Coatings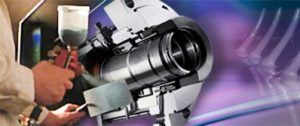 Here at Coating Solutions, we are known for a lot of things. First and foremost, we are known for being an upstanding business that provides quality Teflon® and other fluoropolymer industrial coatings to our customers. We are also known for being a family-owned company that prides itself on putting our customers' needs first. With the world moving so fast these days, it can be extremely difficult for specific industries to keep up. At Coating Solutions, we understand that type of demand and aim to be a vital resource for all of your custom Teflon® coatings. If you are looking for fast, dependable Teflon® coatings, we are here to help.
Why The Rush?
It's no secret that our success largely depends on the success of other companies. We want to help get your business out there and growing, no matter what industry you are in. Whether you are just starting out or have a largely renowned company, we love helping both small and large industries with all things coating related. We believe that doing our part in making your business process go as smoothly as possible will lead to lifelong relationships that support each other. If you need items coated quickly, we want to be here to help with any and all requests. If you have a low minimum lot order, we will gladly handle that for you! Our job is to give you the highest quality professional coating and build a long-standing relationship with you. That being said, if you need a rush order, by all means let us know! Your emergency is our emergency and your needs quickly become our own!
Fast Turnaround Times With Quality Results
It should also be said that no matter how quickly our turnaround times may be, the quality of our work is never sacrificed. Our turnaround time for most of our Teflon® coatings typically range from 3-5 days. In this time, our process is never sacrificed or rushed. Each Teflon® coating job is rigorously prepped, coated and then inspected from top to bottom before items are returned. Even with our 24-hour rush delivery option, no corners are ever cut, leaving our customers with outstanding, flawless results every single time.
If you are looking for a quality Teflon® and fluoropolymer industrial coating company with fast turnaround times, low minimum lot charges and fantastic customer service, Coating Solutions is the perfect option for you. For more information about our services, please reach out to us at (651) 762-5700 or send us an email at sales@coatingsolutions.com.