Family Owned MN Coating Application Company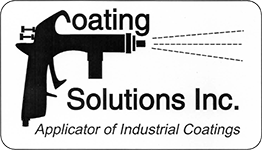 The team at Coating Solutions understands that you have many choices when it comes to deciding who to hire to apply Teflon® or fluoropolymer coating to your company's parts and equipment. Coating Solutions is a family owned coating application company based in Minnesota. We have a national reach but have never lost what has made us successful – our attention to our customers. You – our customers – are the reason we are here. We are committed to providing you with excellent customer service, high quality coating application, quick turnaround time and affordable pricing.
Coating Application Company Focused on Customer Service
What exactly do we mean when we say we offer excellent customer service? Well, as a family owned company, we got into this business because we are passionate about providing professional Teflon® or fluoropolymer coating applications. We started our business in 1995 and we truly enjoy working with our customers. We are available to answer your questions, we answer our phones, return calls and emails and can provide you with detailed information about the types of coating that are available and what might work best for your specific piece of equipment and your industry.
As a women-owned business, we take pride in our work, our connection to our customers and our success. We really understand the Teflon® or fluoropolymer coating and can give you an overview of all of the important benefits of the different options so that you can make the best possible decision. We understand that your business is your most important investment, and we take that very seriously.
Fast Turnaround Time and Affordable Pricing
In addition, we realize that you cannot afford to be out of production for an extended period of time. So, we work fast – and are in communication with you every step of the way. We offer rush shipping and fast turnaround time. This is one of the things that truly sets us apart from the competition. In addition, we do not believe that you should have to pay a different price depending on how much you order. So, we offer the lowest minimum lot charge in the business. We charge you the same price if you need one small piece of equipment coated or a large number.
There are many benefits of using Teflon® or fluoropolymer coating — nonstick and nonwetting properties and chemical and temperature resistance are some of the most common. The team at Coating Solutions works hard to make sure that the benefits of working with our company are equally clear. Call us at 651-762-8555 for more information.