Experienced Teflon®-S Coating Applicators In Hugo MN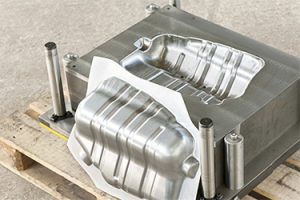 Teflon® is the brand name that commercializes this product, but the coating itself is called Polytetrafluoroethylene or PTFE. There are mainly two types of PTFE coatings such as one-coat PTFE and two-coat PTFE that consists of a primer and a topcoat. They are used in various applications because of their impressive list of advantages.
Teflon®-S non-stick coatings are fluoropolymer based, combined with appropriate resins or modifiers to improve abrasion resistance. Because the film components stratify during baking, most of the fluoropolymer properties (such as low coefficient of friction and non-stick character) are retained: abrasion resistance is excellent. Bake requirements vary from 325°F to 600°F. These products are one-coat and can often be applied to smooth, clean, untreated material. If you work in the automotive, lawn and garden, hardware, or packaging industry, you may want to consider coating your equipment and parts with Teflon®-S coating.
Benefits Of Using Teflon®-S Coatings
This type of coating is ideal for these industries for several important reasons including:
● Ability to withstand temperatures up to 500°F
● Excellent corrosion resistance
● Non-stick properties
● Low friction qualities
● Abrasion resistance
● Single coat solvent-based application is convenient and cost effective
Coating Solutions works to stand out from the competition by offering the lowest possible minimum lot charges and fast shipping! We understand that time is money, therefore coating applications are completed quickly and in a mutually agreed upon timeframe (typically 3-5 days).
Coating Solutions With Teflon®-S
Coating Solutions is a certified woman-owned fluoropolymer industrial coating application company, in business for over 25 years. Coating Solutions specializes in Teflon®-S coating applications and the team has the knowledge and experience to assist you in selecting the right coating system for your needs.
Coating Solutions has built its success on meeting the needs of our customers. Because we are a small business, we can provide the personal touch that is sometimes missing from business transactions. We can be flexible with you about timing and price so that you are confident that you are getting the best possible deal for your parts and equipment. For more information, or to speak with a member of our team about Teflon®-S coating applications, call (651) 762-5700.