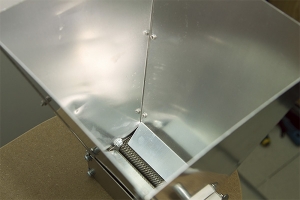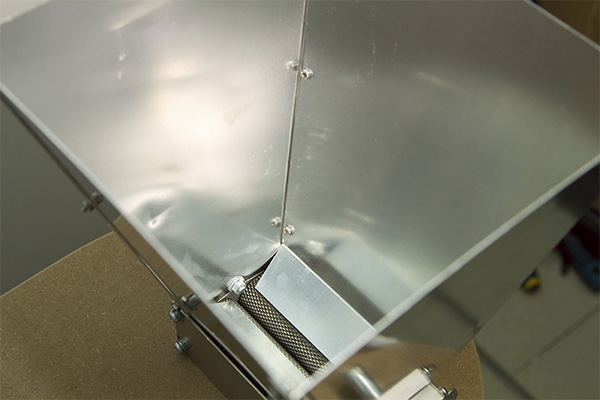 In the food industry, companies transform raw ingredients to make edible, delectable food that consumers can purchase. This process can look very different for a plethora of companies depending on what you are cooking and the method in which you make your food. In any case, mass producing food can leave a sticky, even volatile mess if not handled correctly. At Coating Solutions Inc., we aim to make food processing much easier and less problematic. With our Teflon® coatings, the food processing industry has never been more prepared! No job is to big or to small and we provide fast tun around low minimum lot charges.
Benefits of Teflon® Coating
As mentioned before, there are many different ways within the food processing industry to create a product. Whether you are dealing with high heat, sticky sugars or wet floors, the machinery used to make food can easily be broken or clogged if the right coating isn't helping your production move along smoothly. While some industries can use a lubricant to help with the sticky mess, the food processing will typically sway away from this as it can mess with the taste of the food. At Coating Solutions Inc., we believe our Teflon® coating is the perfect option for the food processing industry. Teflon® coatings hold many properties to make it an ideal choice for food processing. Teflon® is nonstick, non-wetting and is temperature resistant.
Nonstick Property
If you've ever fried a pan in your grandmama's famous fryer, it's likely you've experienced the beauty of a Teflon® coating. The nonstick capability allows that egg to slip right off her pan without any issues at all. While we don't personally coat anyone's frying pan, you can see the importance of having a nonstick surface for any type of food processing. Don't let your food mess up your machinery. Having a Teflon® coating helps to prevent this from happening altogether.
Non-Wetting Property
Cleaning your surface at the end of the day just got a whole lot easier. There's no absorption of liquids that make it difficult to remove or alter your machinery. The non-wetting feature of Teflon® coatings means that liquid beads up instead of absorbing, making it a much easier clean.
Temperature Resistance Property
It is obvious that temperature resistance is important in the food processing industry. If you are making anything that requires heat or freezing, having a product that can handle heat and cold is essential. Our Teflon® coatings do this with ease.
Ready to utilize Teflon® coatings for your food processing purposes? Contact Coating Solutions Inc., today and learn more about the many advantages to choosing us for all your Teflon® coating needs. For more information, call us today at (651) 762-5700 or send us an email at sales@coatingsolutions.com.